Exploring the Potential of Branch as a Service (BaaS)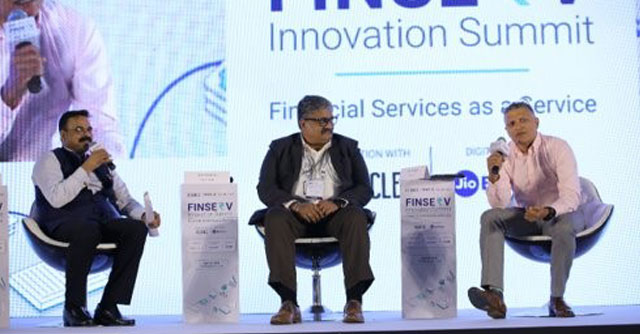 The banking industry is no stranger to technological advancements, and the emergence of Branch as a Service (BaaS) has sparked a new wave of innovation. Aligned with the concept of open banking, BaaS brings forth a paradigm shift by promoting collaboration and customer-centric solutions. However, alongside the exciting possibilities lies some important considerations. What are the potential risks that businesses should be mindful of when adopting BaaS? What are the regulatory requirements that financial institutions must adhere to when leveraging a BaaS platform?
To explore the subject matter more comprehensively, including the challenges and the path ahead, Shalil Gupta, Business Head at Mosaic Digital, engaged in an invigorating conversation with Vijay Vasudevan, Head of Business Solutions Group (BSG), Suryoday Bank, and Prateek Pashine, President-Enterprise Business, Reliance Jio at the FinServ Innovation Summit held by TechCircle and Niveus Google on April 27, 2023, in Mumbai.
Initiating the discussion, Vijay Vasudevan emphasized the transformative impact of BaaS on the banking industry and further highlighted the nuances and implications of integrating it into operations. His key argument revolved around the traditional banking model, where establishing physical branches involves a significant upfront capital investment (Capex). By introducing the concept of BaaS, Vijay Vasudevan suggested that banks could shift from a Capex-intensive model to an Opex-based one.

Moving further, when confronted with challenges, Shalil Gupta conceptualized the idea that a branch embodies two sides of the same coin. On one side, establishing and expanding branches takes time and effort to build a network and ensure scalability. On the other side, branches are customer-facing entities that demand the utmost focus on delivering high-value and engaging experiences.
Drawing from his own experience, Vijay Vasudevan answered that his bank operates in Tier 2 and Tier 3 cities where network connectivity poses the greatest challenge. Establishing and maintaining physical branches in such areas demands substantial bandwidth. However, with the advent of Jio Services' towers, they deliver an exceptional and comprehensive connectivity solution, encompassing IT infrastructure, networking capabilities, and more, providing an outstanding experience.
Furthermore, regulatory bodies govern the operations of banks, emphasizing the necessity of maintaining a high level of security. In this regard, Prateek Pashine highlighted the imperative of embedding security throughout every aspect of operations. This includes implementing measures such as data end-point protection, zero trust protection, and a range of other standardized essential services.

Shalil Gupta summarized the discussion by elucidating that BaaS serves as a valuable asset for organizations, particularly when their primary focus is on digital operations. This approach could potentially lead to 1. Cost savings 2 Improved operational efficiency 3. Well-managed network 4. Better customer experiences, as organizations can rely on the expertise and infrastructure of the BaaS provider.
---