It's a wrap: News this week (May 20-26)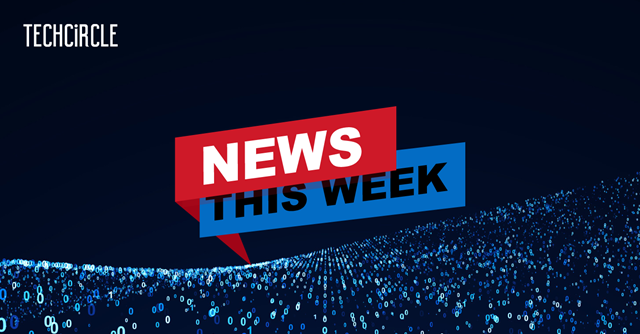 There have been multiple developments on the tech front this week — from Microsoft and Red Hat's annual event to the EU bid for an AI governance pact. This is the list of the most important developments this week for a quick catch-up:
Capgemini's 6G research lab in India
IT service provider Capgemini announced the launch of a 6G research lab in Gurugram. The lab will leverage advanced artificial intelligence, next-generation connectivity and silicon technologies to build and test solutions to address challenges presented by 6G. The lab builds on the work done under the joint research project of Capgemini and King's College, London.

The Gurugram lab will build advanced test beds and simulators for next-generation wireless network use cases, 6G ideation, and energy-saving solutions.
IBM announces $100 million quantum research project
IBM has announced a ten-year initiative with the University of Tokyo and the University of Chicago to build a quantum-centric supercomputer powered by 100,000 qubits. Announced at the Group of Seven (G7) Summit in Japan, IBM said that it would be investing $100 million into the project.

In addition, Google will provide a fund of $50 million towards the initiative and provide access to its quantum computing hardware.
EU-Google AI Pact
Google's parent company Alphabet will work with the European Commission to develop an artificial intelligence pact. Regarding this, EU industry chief Thierry Breton has already met Google head, Sundar Pichai. The news about the pact comes ahead of the EU's proposed AI Act.

The EU AI Act was proposed two years back in 2021. While chatbots were barely mentioned in the draft earlier, EU lawmakers have recently agreed on including amendments that specifically target generative AI.
Ahead of the AI Act's release, OpenAI CEO Sam Altman said that the company may have to exist EU if the proposed law is too overbearing.
Meta fined $1.3 billion

Meta has been fined €1.2 billion ($1.3 billion) and ordered to stop transferring data collected from Facebook users in Europe to the United States. The ruling was made by Ireland's Data Protection Commission (DPC), which said that the data transfers to the US violated General Data Protection Regulation (GDPR).
The EU data regulators said the company failed to protect users' personal information from American security services. This ruling applies to only Facebook and not on other Meta-owned social media platforms like Instagram.
Microsoft Build 2023

Microsoft Build 2023 saw multiple AI-based announcements aimed at the developer community. At the event, Microsoft announced that it is bringing Copilot to Windows 11. The company has already introduced Copilot to Edge, Office apps, and GitHub. Microsoft also announced Azure AI Studio for companies to build their own AI copilots.
Another major highlight of the event was the integration of Bing AI with ChatGPT to provide real-time and updated answers, along with relevant citations. Other major announcements include the new analytics platform Fabric, the common plugin platform, and Azure AI Content Safety service.
Red Hat Summit 2023

IBM-owned open source solutions provided had its annual Red Hat Summit 2023. Here too, artificial intelligence appeared to be the overarching theme.
One of the most significant announcements was the introduction of a generative AI feature called Lightspeed to its IT automation platform Ansible.
Red Hat also introduced new capabilities OpenShift AI platform, which is the evolution of its flagship application container called OpenShift. The platform now offers a consistent and scalable foundation based on open-source technology for IT operation leaders.
Other major announcements include Developer Hub, Red Hat Service Interconnect, and Advanced Cluster Security Cloud Service, among others.
Nvidia's market cap closer to trillion dollar-mark
Chipmaker Nvidia's shares surged 26% on Thursday, bringing its market value closer to the elite $1 trillion mark, thanks to the surge in demand for its chips for AI use cases. As per analytics platform FactSet's data, Nvidia's market value soared to $950 billion from $755 billion at Wednesday's close.
With this, Nvidia is set to become the fifth US company to be worth a trillion dollar, joining Apple, Microsoft, Alphabet, and Amazon.
---