Vedanta appoints Mike Young as senior VP to lead its semiconductor business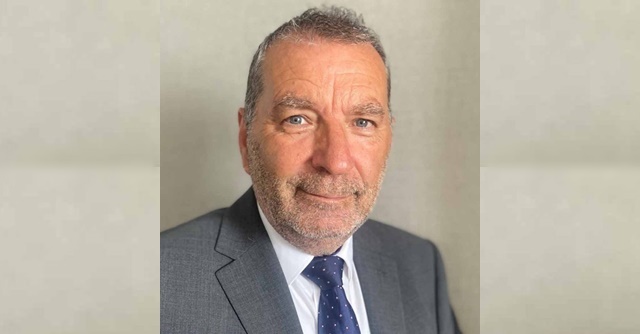 Vedanta-Foxconn Semiconductors Limited (VFSL), on Thursday, appointed Mike Young as its senior vice president, project management office and manufacturing operations.
Young is an industry veteran with nearly three-and-a-half decades of experience. At Vedanta, Young will oversee the execution of manufacturing and operational processes as the company gears up to set up its first semiconductor fab in India.
His appointment at VFSL comes after he took a sabbatical from his previous role as CEO of Systems on Silicon Manufacturing Company (SSMC), Singapore. Prior to this, he served as CEO of X-FAB Sarawak, Malaysia.

"Young has 'extensively worked' in areas of operations, yield, and device engineering with global leaders like X-FAB UK, STMicroelectronics, Siemens, Atmel, and Plessey Semiconductors," a statement from Vedanta said.
"Throughout his career, the industry veteran has demonstrated excellence in the governance and control of high-performing facilities through a combination of effective man management, continuous improvement, cost control, and operational performance enhancement…," it added.
Commenting on his appointment, Young said that the "global semiconductor industry is projected to reach a trillion dollars in the coming decade, and India is at the cusp of becoming a major semiconductor player".

Young's appointment comes at a time when Anil Agarwal-led Vedanta has been on an aggressive talent acquisition drive to attract leaders from the semiconductor industry globally.
In February, the company appointed industry veteran David Reed as CEO who was the executive vice president and general manager of global operations at Dutch chip company NXP Semiconductors. In April 2023, it welcomed Lawrence (Wong Chee Yoong) as Senior Director — Human Resources, who joined Vedanta from Lighthouse Global Resources, where he was working as the global strategic director for semiconductor and technology practices.
More recently, Vedanta announced the appointment of Terry Daly as Advisor for its semiconductor business. Daly, a veteran in the chip industry, will be responsible for providing strategic counsel and inputs as the conglomerate looks at setting up a state-of-the-art semiconductor fab unit and semiconductor assembling and testing unit in India.

---