What to expect from Apple's WWDC 2023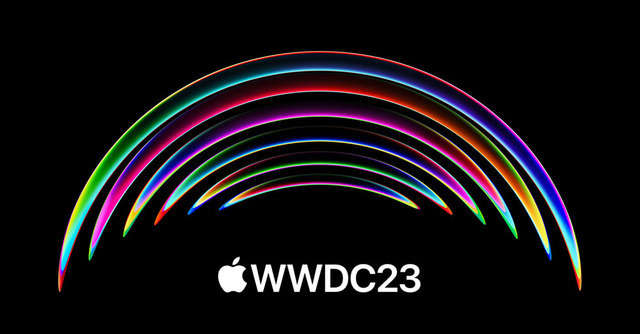 Apple's annual Worldwide Developers Conference (WWDC) is less than two weeks away. Like every year, this year's event should also bring updates to Apple's key software — iOS, MacOS, WatchOS etc. — but rumours suggest that Apple should also focus on augmented reality (AR) as well, given that its first AR headset is expected later this year.
Here's a rundown of everything we can expect from WWDC 2023:
Software Updates

The upcoming WWDC event is expected to maintain its tradition of spotlighting software previews. This year's keynote invitation, which features the Swift developer tools logo, further confirms this notion.
Apple is expected to unveil updated versions of its iPhone and iPad software, with iOS 17 and iPadOS 17 anticipated to have similar functionalities. The complete versions of the software are expected to debut in the fall, corresponding with the anticipated launch of Apple's iPhone 15 and any forthcoming iPads.
According to Bloomberg's Mark Gurman, iOS 17 will incorporate some of the most highly sought-after features requested by users, indicating that it may have a greater impact than previously anticipated. Among the expected features are updates to the Control Center, active widgets, a redesigned Dynamic Island, and additional enhancements.

The macOS 14 is also expected to bring about minimal changes, similar to the anticipated updates for iOS 17. Apple has been striving to enhance the integration of its software across various platforms in recent times. This could potentially result in the integration of more iOS features, such as widgets, into the Mac.
Apple's AR/VR Headset
A highly anticipated hardware product, expected for release towards the end of the year, is speculated to make an appearance at WWDC 2023, and that is Apple's VR/AR headset. A sneak peek of the mixed reality device is anticipated to be unveiled at the upcoming WWDC.

Reports suggest that the upcoming device may operate on an innovative operating system dubbed "xrOS," and incorporate mixed reality technology, which blends virtual reality and augmented reality. According to a recent report by Mark Gurman of Bloomberg, Apple is set to showcase the capabilities of its new platform by integrating sports, gaming, workouts, and iPad apps into its headset.
The highly anticipated headset is also expected to have the capability to operate independently without the need for additional devices. It will come with a battery pack that is connected through a proprietary cable. According to reports, Apple has been developing virtual reality versions of its core applications such as Safari, FaceTime, Apple TV, Apple Books, Freeform, and others.
MacBook Air 15

The highly anticipated MacBook Air 15 can also make an appearance at the WWDC event. The MacBook Air has been a top-selling laptop for Apple for quite some time. Apple has previously offered an 11-inch model, in addition to the frequently sold 13-inch screen, as the company has experimented with various sizes of Airs. According to Bloomberg, the company may be preparing to release a larger, 15-inch M2-powered Air, featuring a resolution of 3024 x 1964, similar to the 14-inch MacBook Pro.
---