ARM unveils Cortex-X4 for next-gen mobile chipsets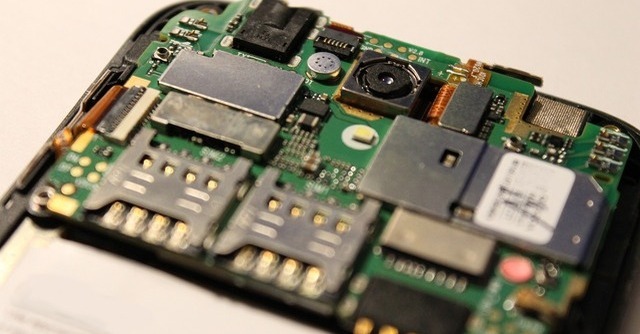 Arm Holdings has released new chip designs for CPUs and GPUs that will power the next generation mobile devices. The British chip design firm announced on Monday, at Computex 2023, a new platform called Total Compute Solutions 2023 (TCS23), which includes a set of chip IPs that can be used to create system on chips (SOCs).
The IPs include new CPUs, GPUs, memory controllers, and other components. The CPU cluster includes fourth generation CPU Cortex-X4 which has the performance cores, the Cortex-A520 which includes the high efficiency cores and Cortex-A720 which has the premium efficiency cores for tasks like gaming.
All three CPUs are based on Armv9.2 architecture and is the successor to the Armv9.0 which was used for the previous gen TCS21/22 compute platforms. "Being 64-bit only helps our partners deliver greater computing performance and more security and machine learning (ML) features," added Manish Pandey, Staff Software Engineer at Arm.

Arm claims that Cortex-X4 is the fastest CPU ever built by it and can deliver 15% more performance than Cortex-X3. Similarly, its new power efficient microarchitecture is designed to use 40% less power than Cortex-X3 on the same process.
"These performance and efficiency gains bring the on-device experiences, like UI responsiveness and application launch time, to the next level and enable next-gen AI and ML-based applications," said Chris Bergey, senior vice president and general manager, Client Business at Arm.
Further, Arm said that it is taping out the Cortex-X4 on the TSMC 3nm node process, which is TSMC's most advanced manufacturing process.

This means that the design of the Cortex-X4 CPU is ready to be sent to TSMC for manufacturing.
TCS23 also includes Arm's 5th generation GPU architecture called Immortalis-G720, which also offers 15% performance and 40% system level efficiency improvements over its predecessor. According to Arm, the new GPU has been tested for machine learning (ML) applications such as 3D scene reconstruction.
"Exploring this particular use case, we have seen the Immortalis-G720 achieve 25% more peak performance and consume 22% less memory bandwidth compared with Immortalis-G715," said Dan Wilson, Director of Product Management at Arm.

Taiwanese chip maker MediaTek also announced that its next-generation Dimensity flagship 5G smartphone chip will be based on Cortex-X4 and Cortex-A720, and Immortalis G720.
Arm is the leading provider of chip blueprint which is licensed by chipmakers such as Qualcomm, Apple, and Samsung to develop SoCs that power mobile devices, PCs, smart TVs, servers and even supercomputers.
Leading chip firm Nvidia wanted to acquire Artm for $40 billion but the deal was terminated by Arm's parent SoftBank last February after the deal failed to get regulatory clearance.

---