Optiemus to make hearables for Xiaomi at Noida factory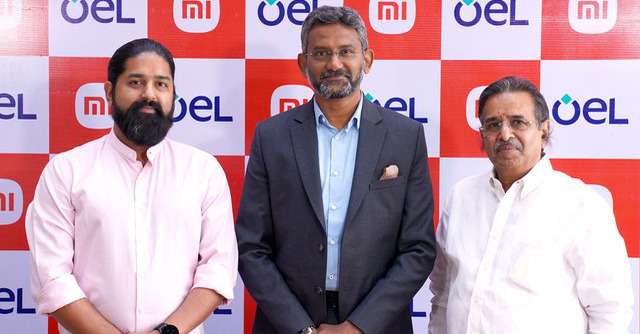 Xiaomi India, the subsidiary of Chinese electronics company Xiaomi, announced on Monday that it has started local production of wireless audio products in partnership with Noida-based Optiemus Electronics Ltd.
The company said that this is the beginning of a "larger initiative" in the Artificial Intelligence of Things (AIoT) domain.
Xiaomi also said that it is targeting a 50% increase in smartphone domestic value addition over the next two years and strengthen its position as a "key player" in the Indian electronics industry.

The company has in the past claimed that 99% of its smartphones and 100% of its smart TVs sold in India are locally made.
"This partnership with Optiemus Electronics Ltd marks a major milestone in our efforts to accelerate our localisation of products and components to bring out high-quality devices that will be 'Made in India,' at honest pricing," said Muralikrishnan B, President, Xiaomi India. He added that the company will make more such collaborations for a wider range of products.
India has been a key market for Xiaomi, but the company has seen a steep decline in smartphone shipments in the last two quarters due to the economic downturn and the slump in consumer demand.

According to IDC India, Xiaomi slipped from the top to fourth position in Q1 2023 with a 41% year-on-year (YoY) decline in shipments. Globally, its quarterly revenue declined 19% for the quarter ending March.
Xiaomi is reportedly looking to expand its presence in offline stores as it looks to stem further decline in smartphone shipments.
Optiemus is one of the leading manufacturers of wearable devices, including smartwatches and wireless audio products, for brands such as Noise, Boult Audio, and Harman. In February, Optiemus told Mint that it is looking to double its manufacturing capacity for true-wireless (TWS) headphones, from half a million units per month to a million per month this year to meet the growing demand. It also makes mobile phones, telecom equipment, and in March announced plans to manufacture 4G laptops at its Noida factory.

"We are happy to partner with Xiaomi India and contribute to their vision of localisation. We look forward to delivering great value through state-of-the-art infrastructure to manufacture Xiaomi products," said Nitesh Gupta, Director, Optiemus Electronics Ltd.
Even though demand for smartphones and laptops has declined, the wearable market in India continues to grow in double digits. To be sure, India shipped 25.1 million wearable devices in Q1 2023 at a growth rate of 80.9% YoY. The wearable market is largely dominated by Indian brands such as Boat Lifestyle, Fire-Boltt, Noise, and Boult Audio.
---