Intel showcases Meteor Lake Processor with VPU for AI applications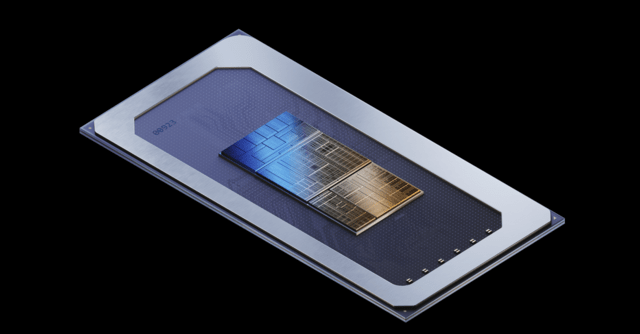 At the ongoing Computex event in Taipei, Intel demonstrated a working prototype of the Meteor Lake Processor integrated with a versatile processing unit (VPU).
Meteor Lake is Intel's first chip to feature a built-in VPU which is a dedicated AI engine that runs directly on the system on chip (SoC) to efficiently run AI models. Intel obtained the VPU tech through the acquisition of California-based Movidius in 2016. It is a central processing unit-integrated inference accelerated, tailored for computer vision and deep learning applications.
Over the next year, Intel plans to ship millions of Meteor Lake units with dedicated AI engines, as demand for the technology surges. Intel vice president and general manager of Client AI, John Rayfield said that there is a need for a dedicated AI chip with AI present in many PC workloads, as per The Register. He added that currently, central processing units (CPUs) and graphic processing units (GPUs) do most of the heavy lifting.

On the Meteor Lake processors, VPU will handle sustained AI and AI offload, while CPUs would be performing simple inference tasks with low latency. GPUs on the other hand will carry out jobs involving performance parallelism and throughput. All other AI-related work will be assigned to VPUs.
At the recently concluded Build event, Microsoft and Intel partnered to utilise Meteor Lake processor's 'unique disaggregated architecture' to enable AI-powered features for personal computer users. This includes new multimedia features like auto reframe, machine learning tasks, and scene edit detection in Adobe Premiere Pro.
"We're excited to collaborate on AI with Intel with the scale Meteor Lake will bring to the Windows PC ecosystem. Together, we are enabling developers to use ONNX Runtime and related toolchains to run their AI models optimally on the Windows platform," said Pavan Davuluri, corporate vice president, Windows Silicon & System Integration, Microsoft Corp.

---