Wipro sees two more senior-level exits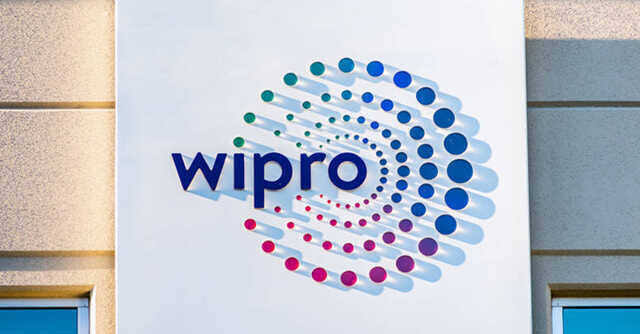 Indian IT services firm Wipro on Tuesday saw two senior-level exits this week. Mohd Haque, senior vice president and sector head, healthcare and medical devices and Ashish Saxena, who was leading the company's manufacturing and hi-tech business have reportedly resigned.
Their exit comes weeks after Wipro veteran Gurvinder Sahni left the company to join IT company Persistent Systems as chief marketing officer.
"Wipro confirms that Mohd Haque will be leaving the company in June. Ashish Saxena and Gurvinder Sahni have left Wipro to pursue other opportunities," a spokesperson for the company said. "We thank them for their years of leadership and contribution," the Bengaluru-based IT company said in a statement.

The latest resignations add to the list of over a dozen senior-level exits at Wipro in the last one year, most of whom have joined rival firms.
In October last year, Wipro Americas 2 CEO Angan Guha left and joined IT firm Birlasoft as CEO. The Americas 2 Strategic Market Unit of the company is comprised of Financial Services, Manufacturing, Energy & Utilities and Hi-Tech industry sectors in both the US and Canada.
Wipro COO Sanjeev Singh resigned in September last year and joined CMS Infosystems as CEO. Wipro Americas 2 CFO Nithin V. Jagmohan left to join Xoriant as CFO.

In February, Wipro's Integrated Digital, Engineering and Application Services Business line (iDEAS) head Rajan Kohli, who joined CitiusTech as CEO. Wipro Americas 1 CFO Kamini Shah, who joined Birlasoft as CFO.
Despite these senior-level exits, the IT firm, earlier this year, promoted 12 senior executives to the post of senior vice president, while 61 executives were elevated to the rank of vice president. These promotions are a recognition of their performance and potential, the company said.
Meanwhile, Wipro's revenue growth declined in the March quarter amid lower profitability, as global headwinds hit deal conversions across verticals.

In April, the company posted a consolidated net profit of ₹3,074 crore for the fourth quarter ended March 2023, down 0.4% over a year. The revenue for the entire fiscal 2023 grew 14.4% to ₹90,487.60 crore. However, net profit for the year dipped 7.16% to ₹11,366.50 crore. Also, chairman Rishad Premji's annual compensation was reduced by half in the fiscal ended March 31.
---