IT industry veteran Manoj Chugh joins CloudVerse advisory board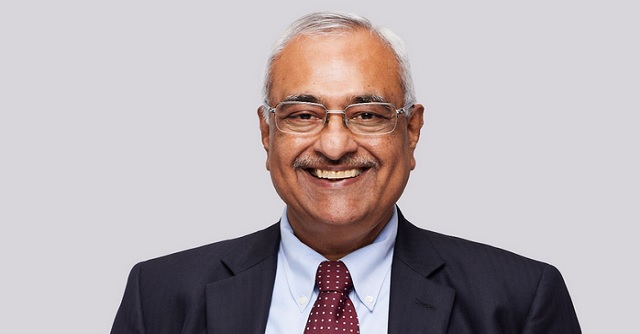 CloudVerse, a Singapore-based firm that provides multi-cloud management solutions, has announced the appointment of IT industry veteran Manoj Chugh to its board of advisors.
Chugh has nearly four decades of experience in the IT industry, and has held leadership positions in diverse business segments, including systems integration, computing, satellite communications, networking, information infrastructure, and global IT services. He has worked with both Indian and global organizations, such as HCL (now HCLTech), Wipro, and Cisco.
He started his career with HCL before moving to Wipro, where he stayed for 14 years. After Wipro, he moved to Cisco Systems and EMC as their president for the India & SAARC region and later as their Regional President (Global Accounts) for Asia Pacific.

Until last month, he was the president of group public affairs and a member of the group executive board of Mahindra & Mahindra Limited. Prior to leading Mahindra Group's Public Affairs, Chugh was the president of enterprise business for IT services firm Tech Mahindra.
"As cloud spending continues to grow, we aim to provide organizations with cloud cost and resource optimization tools to eliminate waste, at a time when enterprises will look to manage costs in a slowing economy. I am excited that we will have the benefit of Chugh's experience on our board of advisors to help chart out our growth strategy," said Chand Deshwal, founder and CEO of CloudVerse.
An alumnus of the Indian Institute of Technology (IIT) Kharagpur, Chugh said, "Chand and his team have an excellent solution for addressing the pain points of CIOs working in a multi-cloud environment. I look forward to working with them on their expansion plans."
Chugh is regarded as one of the pioneers of the Indian Internet revolution. He has won several awards, including the "Best IT Man of the Year" award from the National Foundation of Indian Engineers. He was also conferred an honorary fellowship of the e-Information Systems, Security and Audit Association (eISSA).

He has also been on the executive board of the American Chambers of Commerce in India (AMCHAM) for six years and has served as its vice chairman.
---