Google makes first investment in space-tech in India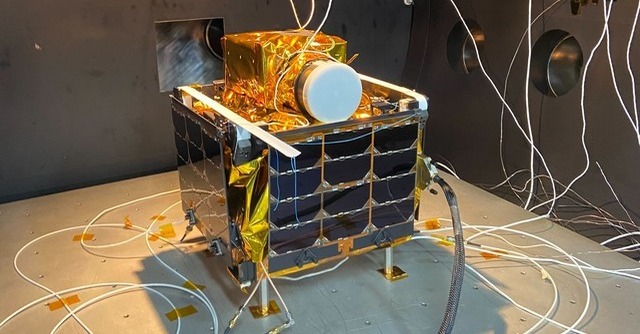 Google marked its first investment in India's space-tech sector, leading a $36 million Series B funding round in Bengaluru-headquartered space-tech startup, Pixxel. The investment follows Google chief Sundar Pichai's statement at Google For India 2022 in December last year, where he said that the company will invest $300 million in homegrown startups.
Google's marquee investment in India came in a $4.5 billion investment in Mukesh Ambani's Reliance Industries-backed Jio Platforms, in July 2020. The company's first investment in an Indian startup came in June 2014 via its investment arm Google Capital, when it invested in homegrown information technology (IT) services startup Freshworks (then Freshdesk), four years prior to the company shifting its headquarters to the US.
Since then, it has invested in multiple Indian startups, including Bengaluru-based property-tech firm CommonFloor in January 2015, health-tech firm Practo in August 2015, Jaipur-based GirnarSoft's automobile listing platform CarDekho in March 2016 and January 2019, Bengaluru-based hyperlocal delivery firm Dunzo in December 2017 and January 2021, and Delhi-based fintech firms DotPe and Progcap in March 2019 and June last year respectively.

Other marquee investments from the company in India has come as part of a $145 million round in Bengaluru-based ad-tech and social media group InMobi's Glance and Roposo, and a $100 million round in Umang Bedi's content aggregation service DailyHunt, in December 2020. Most recently, it led a $300 million round in social media firm ShareChat, in May last year.
Its investment in Pixxel marks a first in the space-tech sector for Google in India. The company has notably backed Elon Musk's SpaceX in the global space industry, partnering with US-based financial services firm Fidelity to invest $1 billion in the company in January 2015. Later in the year, in December, SpaceX became the first ever company in the world to retrieve a rocket after it took off — when it successfully landed a booster stage of its Falcon 9 rocket at its rocket landing pad in Cape Canaveral, Florida.
The latest funding round takes Pixxel's disclosed funding rounds up to $68.3 million, following a $25 million Series A round in March last year, and a $7.3 million seed round in the year before. Ireland-headquartered information technology (IT) services firm Accenture also made a strategic investment in Pixxel in August last year, the size of which was not disclosed.

Pixxel was the first space-tech startup to have raised funds from a global investor, when Canada's Radical Ventures led Pixxel's series A funding round. Google's investment is the third time ever that a non-Indian entity has invested in a homegrown space startup, after Hyderabad-based Skyroot Aerospace raised $50.5 million from Singapore-based investor, GIC, in September last year.
Awais Ahmed, co-founder and chief executive of Pixxel, told Mint that the latest funding round will give the company "at least three years of runway".
"The first batch of our commercial satellites, through which we will begin offering full-fledged satellite-based imagery and data analytics services to paying customers, is in the final development stages. We expect to be ready with the satellites by the end of this year, and conduct a launch of six of these satellites as part of our hyperspectral imagery constellation, by March next year. This will help us commence our services officially by the first half of next year," Ahmed said.

He added that Pixxel has already signed over 50 commercial contracts with paying customers from government bodies, forestry, oil and gas, and climate monitoring agencies from around the world. "We expect to draw monthly recurring revenue from our clients starting at the end of first half of CY24, which will further help us expand our runway," Ahmed said.
Clients that have already signed commercial contracts with Pixxel include mining multinational Rio Tinto, Australian satellite data imagery and analytics firm DataFarming, Columbian geo-data solutions firm Procalculo, Croatian geospatial data reseller Domidus and US-based geo-services firm Astraea, among others.
Pixxel is also working on setting up its own ground station infrastructure, through which the company will capture satellite data and process it in-house through a data analytics suite. It will then offer the processed data to companies around the world.

"This will help us expand our scope of business, since not every agency or firm would have the means to set-up their own ground stations to draw data. We plan to hire engineers and software developers to build this data analytics suite this year, and expand to 200 employees by end-2023 from 120 right now," Ahmed added.
Investors in the country, who have invested in the space sector, said that the move may open up larger investment quantum to boost the sector. Vishesh Rajaram, managing partner at early-stage venture capital firm Speciale Investment, said, "Earth observation is a very large market opportunity, and there is growing demand for it. There are two or three other companies beyond Pixxel that are also building capabilities in this sector, and Google's investment would signal a good validation for the sector."
Speciale has so far invested in homegrown space-tech firms Agnikul Cosmos, Astrogate Labs, GalaxEye and Kawa Space.

---