India's public cloud services market to reach $17.8 bn by 2027: Report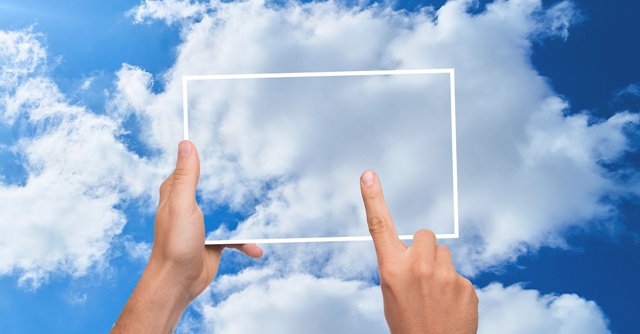 Public cloud service revenue in India is estimated to reach $17.8 billion by 2027, growing at a CAGR of 23.4% for 2022-27, on the back of growing digital transformation initiatives by the enterprise, according to market research firm International Data Corporation's (IDC) latest report, released on Thursday.
A public cloud is a third-party managed platform that uses the standard cloud computing model to make resources and services available to organisations using the public internet.
The overall public cloud services market in India including software-as-a-service (SaaS), infrastructure-as-a-service (IaaS), and platform-as-a-service (PaaS) generated $6.2 billion in total revenue during H2 (July to December) 2022, the report added.

SaaS continued to be the largest component of the overall public cloud services market, followed by IaaS and PaaS in 2022, with the top two cloud service providers holding more than 40% of the India public cloud services market, said the research firm.
Despite global macroeconomic headwinds intensifying in the second half of 2022, India's public cloud services market witnessed robust growth, driven by the accelerating digital transformation among India enterprises, and cloud service providers continuing to witness increased demand from small and medium businesses (SMBs) and startups, the study noted.
The report further said that enterprises increasingly availed compute and storage services as part of their IT infrastructure modernisation initiatives, and there was also an increased demand for cloud-based collaborative applications, enterprise resource management (ERM), customer relationship management (CRM), and security software.

Demand for public cloud services was also driven by accelerated AI adoption, with enterprises increasing investments in cloud-based AI platforms, it added.
Harish Krishnakumar, Senior Market Analyst, IDC India, noted that the surge in public cloud adoption is expected to continue in the upcoming years, with more enterprises focusing on digital-first business strategies, with the adoption of technologies like AI/ML, analytics, etc., and cloud-native application development also gaining momentum.
Krishnakumar said that enterprises would have a strong inclination towards as-a-service consumption models for their IT infrastructure requirements as a measure to keep IT spending in check amidst the challenging economic landscape and also to mitigate talent shortages in IT operations.

India is one of the largest and fastest-growing cloud markets with global companies increasingly banking on its potentials. Amazon Web Services (AWS) announced its plans to invest $12.7 billion into cloud infrastructure in India by 2030 to meet the growing customer demand for cloud services in India. AWS said that the latest investment will be used to build its cloud infrastructure in India and will support over 100,000 full-time jobs annually. This investment will contribute ₹1,94,700 crore ($23.3 billion) to India's total gross domestic product (GDP) by 2030.
Google has been expanding its cloud infrastructure in India by building clusters of local data centres and has been making strategic investments from its $10 billion fund allocated to promote digitalisation in India over the next several years. In an interview with Mint in February, Bikram Singh Bedi, Managing Director, Google Cloud, India, said that India remains a long-term opportunity for Google cloud.

Last year, Microsoft also said it is investing ₹15,000 crore (approx. $2 billion) in setting up what will be its largest India data centre region in Hyderabad and its fourth in the country after Mumbai, Pune and Chennai. Microsoft has a network of 160 data centres, organised into 60 data centre regions, globally.
Rajiv Ranjan, associate research director, cloud and artificial intelligence, IDC India, said, adding that improving customer experience has been the top priorities for enterprises in India. "In the next coming years, we can also expect growing adoption of AI technologies, containerised applications, edge computing, serverless computing, and kubernetes technologies to further enhance efficiency and agility of infrastructure and applications on cloud," he said.

---