Web3 and metaverse market in India to be worth $200 billion by 2035: Report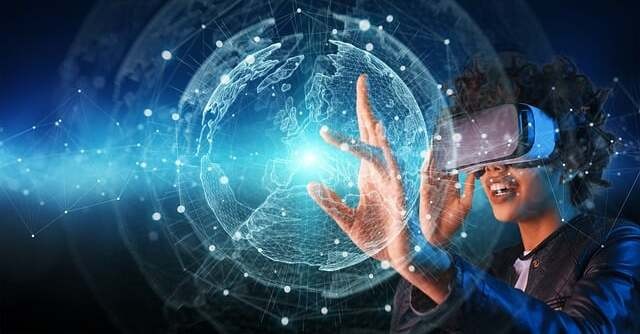 The web3 and metaverse market in India is expected to have an annual growth rate of nearly 40% and potentially become a $200 billion industry by 2035, a report. This report created by management consulting organisation Arthur D Little further adds that factors like e-commerce penetration and digital payment adoption in the country also present an opportunity for web3 and metaverse technologies in the retail and finance sectors.
The 'Web3 and Metaverse – The rise of the new internet and the India opportunity' report outlines the role of web3 and metaverse in building the next version of the Internet and leading the frontiers of the next wave of digital adoption for Indian industries. It defines metaverse as the future of internet, 'blending the frontiers between reality and virtuality, at the convergence of immersive spaces, social and collaborative experiences, and the creator economy'.
"Content creators and gaming start-ups are leveraging web3 to directly monetise users, bypassing intermediaries, and corporates are building metaverses to engage more meaningfully with their employees and customers. For India to realise its potential for a $200 billion Web3 and Metaverse industry by 2035, concerted action is needed by startups, investors, corporates, and the government," said Barnik Chitran Maitra, managing partner, Arthur D. Little India and South Asia.

The report highlights the importance of relevant stakeholders like investors, corporates, start-ups, and the government to tap into the web3 and metaverse opportunities. It suggests setting up dedicated teams in web3 and metaverse, and establishing accelerator programs. Corporates and startups could launch sandboxes, evangelise use cases, and build products for local e-commerce and global customers, the report adds. Lastly, the report talks about the regulatory aspects which include proactive support policies, incentivising infrastructure, and considering hardware subsidies for AR/VR devices.
Metaverse will become a $13 trillion opportunity globally by 2030. The report estimates that about 8% of the $160 trillion global GDP by 2030 will come from web3 and metaverse.
It is projected to become a $13 trillion opportunity globally by 2030. It is estimated that about 8% of the $160 trillion global GDP by 2030 will come from Web3 and Metaverse.

---