Expect 70% of all tech to be built in-house in next two years: Punit Sood, NatWest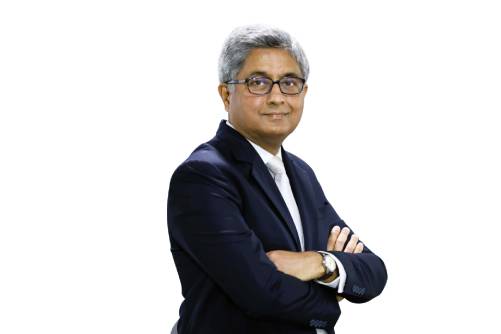 Global capability centres (GCCs), which make for in-house technology development, maintenance and innovation hubs for companies across various sectors globally, have steadily risen in India. Industry body Nasscom's India GCC report from November last year said that there are 1,500 GCCs employing over 1.3 million people in the country, a figure that was projected to grow by another 500 such facilities in the next three years. While revenue from GCCs stood at $33.8 billion as of FY20, the figure was projected to rise to up to $85 billion by 2026. However, it is not just the number that is on the rise — GCCs of global multinational companies have also evolved in terms of the nature of work that is done, and the amount of work that is undertaken in-house, thereby reducing the dependence on outsourcing technology initiatives to information technology (IT) service providers.
In an interview, Punit Sood, head of international hubs at UK-headquartered retail and commercial banking group NatWest, spoke about the scale of the bank's India tech operations, how in-house tech development is scaling up, and the role that generative artificial intelligence (AI) can play for its global operations. Edited excerpts:
How many people does NatWest's India GCC employ?

We have only two engineering hubs — one in Poland, and the other in India. About one-third of NatWest's employee force sits in our India GCC. This is in contrast to some of the larger GCCs, which have 15-20% of their workforce based here, out of a total global workforce of around 60,000 people spread everywhere.
Essentially, every single function of our bank has some operation here in India. Half of our India workforce works on technology and data analytics, which also accounts for 50% of NatWest's global tech operations.
Is cost the primary factor for a bank such as NatWest to bring their tech operations to India?

Cost, to be frank, is not the top reason for which the GCC boom has happened in India. The foremost reason is confidentiality and regulations — as a bank, NatWest would rather have an in-house employee look at our customer data, rather than a vendor. This caused the initial boom, wherein contractual and legal data is easier to handle with a company's own employee, than an outsourced vendor.
From this, it has matured into building future-looking capabilities, which can be better managed and built to gain competitive advantages, by keeping in-house — rather than developing standardized tech.
Today, GCCs are there in every industry — manufacturing, aviation, healthcare and even retail. For instance, Walmart has a GCC in India which develops algorithms that decide product placement strategies based on analytics and consumer interest for its physical stores globally. This is one example of how companies are developing competitive advantages today from their India GCCs, across different rationales. Cost as a factor is a less significant issue.

Given that India has very robust IT service providers who can give you similar or even better and faster-to-deploy tech products, why do you really need your own tech facility?
There is a clear regulatory advantage in terms of using GCCs here, than outsourcing. But, there is more nuance to this — if it were to just be a regulatory decision, then operational tech capabilities would be handled by GCCs, while innovation could be left to the IT service providers. But, the GCC vs IT services conversation is an 'and' game — and not 'or'.
For instance, if I want to quickly pick up a new tech and build capabilities around it quickly, I'll always start by partnering, since IT service providers would have already pre-empted such demand and built capabilities around it. We'll subsequently have a hybrid team, starting with some employees working on it in-house. Then, over a period of 12-24 months, we'll have a majority of such work happening in-house. It is always a complementary coexistence.

How much of NatWest's tech development is done in-house, and how much do you outsource?
Our target is to have 70% of our tech work done in-house — at present, it is 50-50 between our India GCC and our IT partners.
Would you want this figure to change either way, in future?

Over the next 18-24 months, we'll hopefully get closer to the 70% figure.
How much of the work done at Indian GCCs qualifies as innovation? Or, are we still at a more basic tech maintenance and services stage?
Indian GCCs are definitely becoming more of innovation hubs, and not just tech back-ends. For instance, Mercedes-Benz's GCC in India has done a significant amount of research and innovation work that has gone into their electric vehicles. Bosch's GCC does a lot of tech innovations for the company's global products and services as well.

For the financial services sector, this is a debatable question. That is so, because all banks around the world, including the largest ones, have largely run on legacy systems. Indian GCCs work on digitizing these legacy systems, but it is debatable if you would call this digitization process as 'innovation'. For us, it qualifies as innovation, since it involves completely rethinking customer journeys and creating new processes. Migration to multi-cloud platform operations is a key part of digitization journeys, and this entire process for us is being done and managed out of India.
So, if we were to look at a ratio between innovation versus tech maintenance done at GCCs, what scale would Indian operations be at?
But, as an overall industry, until about five years ago, innovation on new areas of tech would have comprised about 5-10% of the work being done at GCCs of various companies in India. Today, this is up to around 30-35%, and in the next five years, this should rise to 50-55% in terms of what companies, including us, use our India capability centers for.
Talking of innovation, are you developing generative AI capabilities in-house?
When it comes to new tech such as generative AI and its use in India, at NatWest, we use Microsoft's Azure suite, and Microsoft itself is embedding ChatGPT across its apps and services. This automatically gives us access to it for internal operations. From a strategic innovation standpoint, a month ago, we onboarded employees focused on generative AI in terms of its applicability for a bank. We are presently exploring how such tools can be deployed — work has started on it, but it is still very early days. The focus is there, so we're setting up a team within the organization to see how we can leverage it.
Work on AI is already happening from here. For instance, our voice assistant chatbot, called Cora, has the bulk of the development and maintenance team based in India. They work on ML modules for it. This is similar for many other companies, too.
---