Lightspeed Photonics hires Intel's Mahir Mehta as chief business officer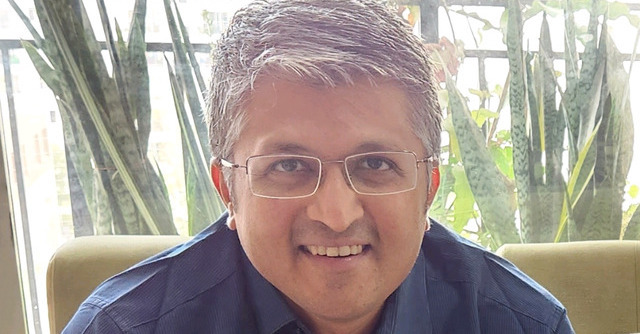 Hyderabad-based deeptech startup Lightspeed Photonics that builds optical interconnects that send data into the chips directly through lasers, on Monday, announced the appointment of Mahir Mehta as its new chief business officer (CBO).
Mehta joins Lightspeed Photonics from Intel, where he served as the Business Development Director for the Internet of Things (IoT) and played a pivotal role in driving the success of the Intel Startup Program.
While working at Intel, Mehta created key partnerships and helped to facilitate the growth of numerous startups within the Intel Startup Program. His comprehensive knowledge of emerging technologies and product roadmaps, and his talent for devising effective business-use cases and strategies, played a crucial role in Intel achieving significant results.

With over two decades of experience in business development and in nurturing startups, Mehta brings valuable insights and expertise to this role. He has worked across geographies, including Singapore, Malaysia, China, the United States, and India, holding significant positions in finance, business planning, operations, and business development.
In his new position, Mehta will drive strategic business growth, develop key partnerships, and leverage his extensive industry knowledge to forge a roadmap for the application of LightSpeed's technology in multiple industries, the company said in a press release.
Prior to his role at Intel, Mehta held notable positions at Star and Hewlett Packard (HP), where he led portfolio management, treasury operations, corporate finance, and business planning.

Silicon photonics is a key technology for the future, improving the reliability, scalability, and density of optical communications. Photonics uses light to improve data processing speed and reduce power consumption.
An article published on Seed Scientific in October 2021 estimated that the world is expected to see 463 exabytes of data being transferred on a daily basis by 2025. Companies like Lightspeed Photonics, which is powered by Intel Startup Program, is working on developing next-generation processors that integrate photonics with electronics. That said, Lightspeed Photonics aims to increase data processing speeds by up to 10x in a compact form factor while reducing heat production. In other words, the technology will help data centres become at least ten times more efficient through photonic integration on processing chips.
Rohin Y, Founder-CEO of Lightspeed Photonics, said in a statement that Mehta's "passion for fostering startup growth that sets him apart, making him an essential asset to our leadership team".

"Lightspeed Photonics is poised to disrupt how data center systems are made. Mehta's expertise will allow us to further explore how our visionary technology could be used within multiple industries to unlock new capabilities and competitive advantages. This will help speed our business in meeting its goals for new partnerships and revenue," he said.
---