Ransomware accounts for one out of every 4 data breach globally: Report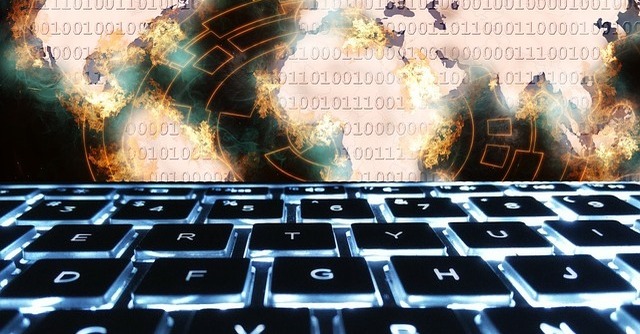 Ransomware attacks now make up a chunk of all recorded security incidents, accounting for one out of every four breaches, said a new research report published on Monday.
According to the latest annual Verizon Data Breach Investigations Report, released by technology firm Verizon, the cost per ransomware incident doubled over the past two years. Verizon's findings are drawn from over 16,300 security incidents over the past year, including over 5,000 data breaches from November 1, 2021 to October 31, 2022.
"We have noticed the doubling of the cost of ransomware incidents in the last two years. The median loss more than doubled from last year to $26,000, with 95% of incidents costing between $1 and $2.25 million. We see this in India, where similar attacks have increased across all industries, with the human element being a major factor," Anshuman Sharma, Associate Director CSIRT & Investigative Response, APJ, Verizon Business, told Tech Circle.

In the Asia-Pacific (APAC) region, the report found that financial motives accounted for 61% of breaches, followed by espionage at 39%, convenience at 2%, grudge at 2%, and secondary motives at 1%. Besides, social engineering, system intrusion, and basic web application attacks have also dominated the breaches in the region.
As far as global ransomware figures are concerned, Verizon's data showed after a steady growth since 2019, ransomware activity has plateaued over the past two years at 24%. However, if someone does break into your system, the most likely cause will be ransomware.
The most common entry points into a victim system for ransomware attackers were through email, desktop applications and web applications. Only a fraction (5%) of the breaches captured in the report involved exploiting security vulnerabilities in systems or devices.

"[W]e had been anticipating that Ransomware would soon be hitting its theoretical ceiling, by which we mean that all the incidents that could have Ransomware, would have," the authors wrote. "Ransomware is present today in more than 62% of all incidents committed by Organised crime actors and in 59% of all incidents with a financial motivation, so sadly there is still some room for growth."
Not just the Verizon report, other reports have also focused on the rise of ransomware in recent years and its implications on businesses. According to cybersecurity firm Sophos' annual "State of Ransomware" report, released in May, three-fourth (73%) of Indian organisations were hit by ransomware last year, up from 57% in 2021. In comparison, 66% of global companies said that their organisation had experienced a ransomware attack in the last twelve months. The report found that exploited vulnerabilities (35%) and compromised credentials (33%) were the most common causes of attacks.
According to the Sophos report, Indian organisations incurred an average bill of $1.03 million after a ransomware attack. Around 85% of organisations in the private sector reported loss of business/revenue after a ransomware attack

In April, India's nodal cybersecurity agency Computer Emergency Response Team (CERT-IN) also warned that ransomware attacks in India have increased by 53% in 2022.
---