5 key announcements from Cisco Live 2023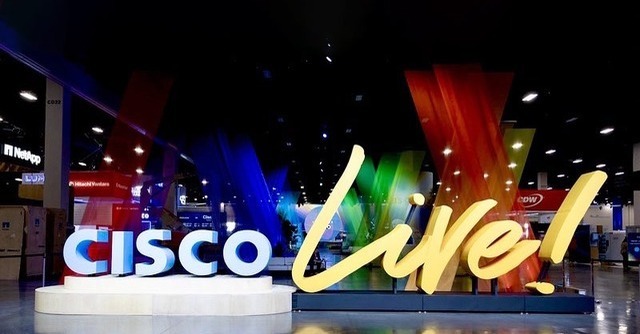 Cisco, the US-based multinational technology company, has kicked off its annual event Cisco Live 2023 this week in Las Vegas.
On the inaugural day of the event, CEO Chuck Robbins accompanied by Cisco's executive leadership team announced a number of product launches and innovations that are specifically designed to meet the needs of small and medium-sized enterprises, and IT professionals.
According to the company, the newly revealed innovations aim to assist enterprises to connect, secure, and empower their employees in the era of digitalisation.

Here's everything announced at Cisco Live 2023.
AI-first Security Cloud
Cisco has launched new advancements to its Secure Access Cloud, including single sign-on, multi-factor authentication, and zero trust access to applications and data.

The company has also previewed the generative AI capabilities of the Cisco Security Cloud. These capabilities can detect and address threats while managing policy across their security environment. It also offers a secure web gateway that protects from web-based threats, such as malware, phishing, and data loss prevention.
Cisco Secure Firewall 4200
Cisco has also introduced the Secure Firewall 4200 Series, which offers features like simplified branch routing, which enables secure traffic flow and enhanced control and visibility for remote office applications in hybrid data centres.

Running on the latest operating system (OS) version 7.4, the solution includes encrypted threat blocking that utilizes AI and ML. Additionally, the solution represents a significant upgrade to Zero Trust Network Access (ZTNA), incorporating threat inspection and application-specific policy.
Cisco has announced that the Secure Firewall appliance will be available to the public in September 2023, with support for the 7.4 OS. The rest of the Secure Firewall appliance family will have access to this OS version in December 2023.
Cisco Full-Stack Observability Suite

The company has launched a new Full-Stack Observability (FSO) Platform designed to deliver "contextual, correlated, and predictive" insights for customers. The platform is designed to help customers resolve issues quickly, while also optimizing their experiences and reducing business risk.
According to the company, a new observability ecosystem is being introduced to combine data from various domains such as application, networking, infrastructure, security, cloud, sustainability, and business sources.
Cisco Umbrella security platform

The company has announced some new features to its Cisco Umbrella security platform. With its new features, this platform now protects against internet threats, ensuring users' safety, the company said. It will also protect users from mobile threats, such as malware, phishing, and ransomware.
It can also be integrated with other Cisco security products, such as Cisco SecureX and Cisco Secure Access Service Edge (SASE).
Panoptica

Cisco has also updated its Cloud Native Application Security solution, Panoptica, to offer end-to-end lifecycle protection from development to deployment to production in cloud-native application environments. This update is specifically aimed at improving application security.
According to Cisco, their new capability is designed to tackle the challenges faced by organizations globally, as they struggle to keep up with the increasing demand for applications that drive core business processes. This is added by the complexity of securing application development and deployment, particularly in hybrid and multi-cloud environments.
---