KRC Murty joins Yes Bank as Senior President, to head digital initiatives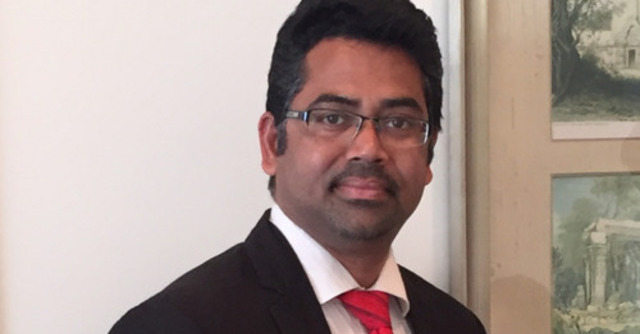 Private lender YES Bank has announced the appointment of KRC Murty as senior president and head of business and digital technology solutions group. Murty, a seasoned professional with over 28 years of experience in the Information Technology and BFSI segment, brings a wealth of expertise to his new role.
Murty has nearly two and a half decades of experience in IT, having worked with some of the largest BFSI organisations like Times Bank, HDFC Bank, Merrill Lynch and Deutsche Bank AG.
He is a versatile IT professional who has worked on large assignments and various technologies. He has cultivated a diverse skill set across various areas of IT, spanning infrastructure management, software development, application management, IT operations, IT service management, market data services, end-user support, project management, and execution of large-scale projects and assignments.

Currently, Murty is in charge of IT for the "Run the Bank Function" at YES Bank, where he oversees the production support of all applications and digital channels. Additionally, he will lead the service management function (ITIL), encompassing change, incident, and problem management for the bank.
Murty pursued a leadership and management programme from the Indian School of Business. He has earlier obtained a masters in software engineering, banking, corporate, finance, and securities law.
Last week, the Bank announced the unveiling of its new logo and a marketing campaign, which forms part of its "refreshed brand identity."

In 2018, YES Bank faced regulatory issues when the Reserve Bank of India established a moratorium on it due to fraudulent lending. Since the YES Bank Reconstruction Scheme was executed in March 2020 a revival effort from the bank, it has undergone significant changes to enhance its finances and return to profitability, the bank said, adding that technology has played a huge role in its restructuring process.
The bank owns 43% market share of Unified Payments Interface (UPI), a digital payment gateway system developed by the National Payments Corporation of India (NPCI) and is regulated by RBI. That said, every third transaction happening in India in UPI is through Yes Bank.
---