Nasscom releases guidelines to ensure responsible use of generative AI in India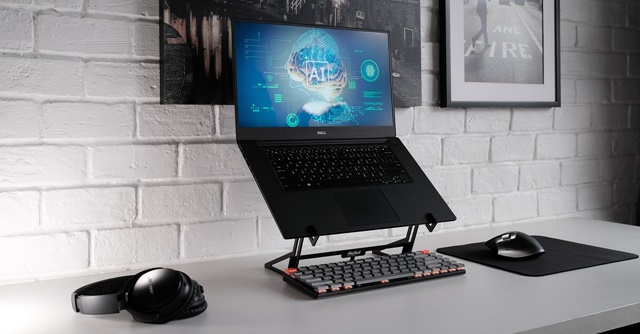 India's IT industry body Nasscom has released guidelines to establish common standards for research, development, and use of generative AI in India in a responsible manner. The guidelines were developed in consultation with the technology industry, AI experts, researchers, and members of academia and civil society.
Nasscom said that the guidelines aim to help the industry use generative AI for societal good and build trust in the technology. The guidelines highlight the importance of transparency, accountability, reliability, safety, and responsible use in generative AI development and deployment. They urge researchers, developers, and users to conduct comprehensive risk assessments, maintain internal oversight, and adhere to established privacy-preserving norms and standards.
Transparency and accountability, according to Nasscom, can be improved by publicly sharing the data, algorithms, and other technical details used to create AI models. This will help people understand how generative AI works and will make developers more accountable.

The industry body also said that it will create awareness about the guidelines, develop specific guidance for different use cases, and enhance its existing Responsible AI Resource Kit to facilitate the adoption of responsible generative AI.
The growing adoption of AI across sectors and the massive interest in leveraging generative AI platforms such as ChatGPT has fueled concerns among industry leaders, scientists, rights, and privacy advocates, who believe that its unsupervised use can have negative repercussions on society.
Last month, several industry leaders signed an open statement, published by the San Francisco-based Center for AI Safety, warning that AI could lead to the extinction of the human race. The letter was signed by the likes of OpenAI CEO Sam Altman, Google DeepMind CEO Demis Hassabis, AI scientist Geoffrey Hinton, Microsoft CTO Kevin Scott, and Stability AI CEO Emad Mustaque.

Indian tech executives like Zoho CEO Sridhar Vembu have also expressed concerns over the rise of monopolies in AI. In a Twitter post published in April, he urged policymakers to ensure firms are more transparent about their AI products.
Alkesh Kumar Sharma, Secretary, Ministry of Electronics and Information Technology (MeitY), points out that the current pace of innovation in AI has created enormous "opportunities and risks" for every country.
"Self-governance is a useful tool to fill the gap between innovation and regulation, and I would urge the technology industry to lead by example by taking these guidelines to the next step of adoption and building practices and tools that can be used across all sectors," said Sharma in a statement.

Anant Maheshwari, Chairperson, Nasscom, and President of Microsoft India concurs that a robust governance framework will ensure that generative AI is developed and implemented smoothly.
"It will foster trust, accountability, and ethical decision-making. The guidelines would help the ecosystem unleash the true potential of AI, creating a future that harmoniously blends human ingenuity with technological advancement," he added.
---