Noventiq promotes Atul Ahuja as chief technology officer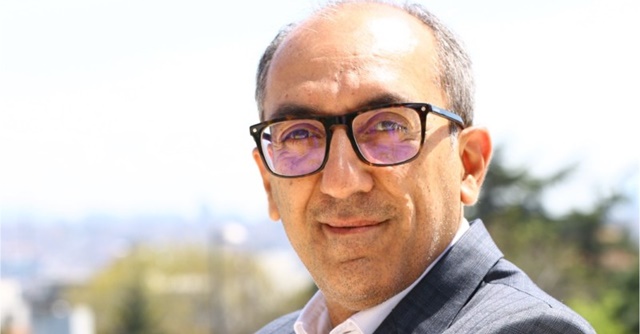 Noventiq, a digital transformation and cybersecurity solutions provider, on Tuesday, has promoted Atul Ahuja to chief technology officer (CTO).
Ahuja joined Noventiq in October 2022 as senior vice president for Middle-East, Africa and Asia. In this new role, Ahuja will report directly to Noventiq's CEO, Hervé Tessler and will help drive the company's technological innovation and research and development (R&D) activities.
Earlier, Ahuja held various technology leadership roles at global technology providers like Microsoft, Citrix, Tata Infotech, and a successful nine-year tenure at Noventiq, Atul's leadership expertise has been crucial in driving market expansion and organisational growth in Asia Pacific and the Middle East.

The announcement comes at a time Noventiq is coming up with market expansion plans, including plans to get listed on Nasdaq (National Association of Securities Dealers Automated Quotations), an American stock market that handles electronic securities trading around the world. In October 2021, the company got its primary listing on the London Stock Exchange.
The company said, it is further planning to develop IP solutions, such as advanced AI and Machine Learning-based analytical CRM and robot advisory solutions.
With a turnover of $1.6 billion in the FY23 (ending March 31, 2023), Noventiq currently has 6400 employees work in almost 60 countries throughout Asia, Latin America, Europe, Middle East and Africa. The company also works with global technology providers such as Microsoft, AWS, Google, and Apple, among others.

In India, the company has offices in Mumbai, Bangalore, Chennai, Gurgaon and Hyderabad.
As CTO, Ahuja will oversee the end-to-end development of cutting-edge customer-facing technologies and platforms, collaborating closely with cross-functional teams in Services, Product Management, and Engineering. He will drive the advancement of Noventiq's intellectual properties, automation platforms, and work closely with the Data and AI divisions of the organisation, the company said in a statement.
"Atul's appointment reflects Noventiq's commitment to enhancing its technology and innovation offerings. His extensive knowledge and experience in software development and management will be instrumental in driving our technology strategy forward," said Tessler, who counts India as a critical market for the company, with immense potential of growth. It is currently the fastest growing subsidiary.

---