Adobe brings Firefly generative AI model to the enterprise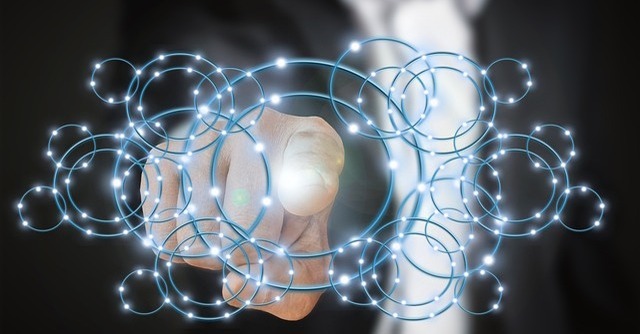 Adobe today announced that it is bringing its Firefly generative AI model to help its enterprise customers address the growing demand for content creation across their workplace.
Adobe Firefly is a new family of creative generative AI models focused on the generation of images and text effects and was launched in March.
The enterprise version announced at this year's Adobe Summit event in London from June 8-9, Adobe Firefly for Enterprise, allows employees — regardless of their creative skills — to instantly generate images or copy from text-based descriptions, which can then be used in marketing campaigns, social media promotions, corporate presentations, and more.

Enterprise users will be able to access Firefly through the standalone Firefly application, Creative Cloud, or Adobe Express — Adobe's cloud-based design platform. Businesses can also build Firefly into their own ecosystem by training the AI model with their own branded company assets, which will allow Firefly to replicate the brand's style when generating images and copy.
"Enterprise leaders expect content demands will increase by five-fold over the next two years, making it imperative for them to drive efficiencies internally," said David Wadhwani, president, Digital Media Business at Adobe, said in a statement.
"This new enterprise offering empowers users of any skill level to instantly turn ideas into content with Firefly, while tapping into the power of Express and Creative Cloud to quickly modify assets and deliver standout designs," he added.

Adobe said that Firefly is designed to be safe for commercial use by training it on Adobe Stock images, openly licensed content, and content without copyright restrictions within the public domain. This, according to experts, sets it apart from many other generative AI models, such as OpenAI's Dall-E, which may cause copyright issues for organisations as they haven't disclosed their training data.
The new announcement comes only two weeks after Adobe also integrated Firefly into Photoshop. Like other major tech companies, Adobe is moving quickly to integrate these new capabilities across its product portfolio, the company said, adding that Firefly beta users have generated over 200 million images since it launched, and over 150 million images have been generated in just two weeks using Photoshop's new Firefly-powered Generative Fill feature.
In addition, Adobe also launched a number of other generative AI-powered services as part of its Sensei GenAI platform. While Firefly focuses on images, Sensei GenAI services leverage multiple large language models (LLMs), including Microsoft Azure OpenAI Service and FLAN-T5, for brands to generate and modify text-based experiences.

One of these use cases here is that Adobe Experience Manager and Adobe Journey Optimized now get a generative AI-based marketing copy generator which is currently in beta. This will allow brands to edit, rephrase and summarise their marketing copy by selecting their preferred tone of voice, for example. Likewise, users of Customer Journey Analytics will now also be able to use natural language queries to analyse their data and the service can now automatically caption charts and graphs, and so on.
"The imperative for brands around the world today is achieving profitable growth, and the combination of driving internal efficiencies and delivering a great customer experience is critical to success," said Anil Chakravarthy, president, Digital Experience Business at Adobe, adding that "generative AI is the great unlock in this equation, and with our latest Sensei GenAI innovations we are delivering organisations a true co-pilot to accelerate and enhance their efforts."
Adobe said, it is already working with brands including Mattel, IBM and Dentsu, to help the organisations adopt these AI-powered tools.

In addition, the company has launched an Enterprise tier for its Adobe Express product that's designed to support collaboration across organisations.
---