It's a wrap: News this week (June 3-June 9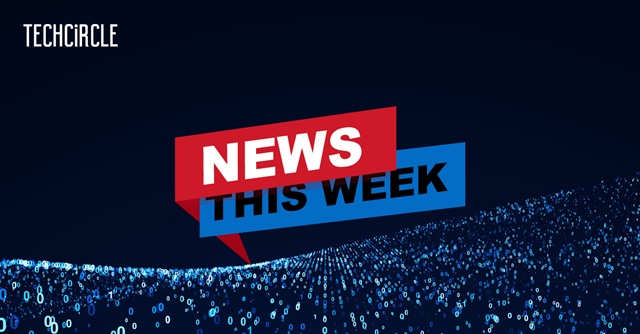 There have been multiple developments on the tech front this week — from Apple WWDC and Cisco Live events to OpenAI's Sam Altman's visit to India. This is the list of the most important developments this week for a quick catch-up:
Apple WWDC 2023
Apple's Worldwide Developer Conference 2023 event was held this week at Cupertino, California. A number of announcements were made at the event, the most prominent being the launch of Apple's highly anticipated AR/VR headset — Apple Vision Pro. Apple is calling it a spatial computer that can be controlled using eyes, hands, and voice. Priced at $3,499, Apple Vision Pro is slated for a 2024 launch, starting from the US market and subsequently to other countries.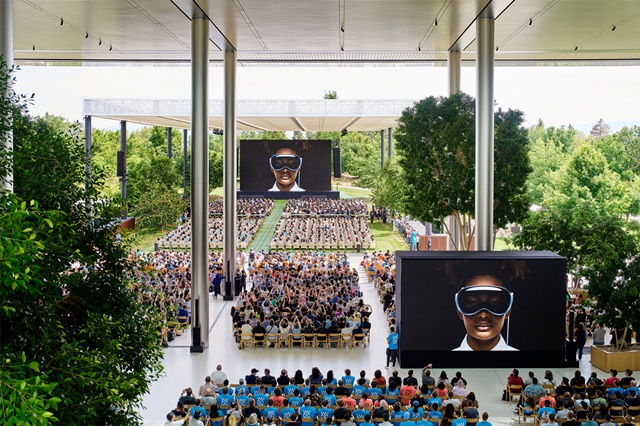 Apple launched the M2 Ultra chipset that will power the new Mac Pro and Mac Studio which were also introduced first at the WWDC 2023 event. With this, Apple completes its transition from Intel's chips to its custom silicon.
Other highlights of the event include 15-inch Macbook Air, a public beta of iOS 17, and additional features for iPad and WatchOS 10, among others.

Nasscom's guidelines for responsible generative AI
India's IT industry Nasscom, in consultation with experts, researchers, and members of civil society, released guidelines for generative AI in India. This report seeks to establish common standards for research, development, and use of the technology.
The guidelines emphasise factors like transparency, accountability, reliability, safety, and overall responsible usage. It also urges researchers, developers, and users to conduct risk assessments, maintain internal oversight, and adhere to established privacy-preserving norms and standards.

The European Commission, ahead of the release of its AI Act, is developing a similar 'AI Pact' in collaboration with Google.
OpenAI CEO visits India, meets PM Modi
ChatGPT-maker OpenAI's chief Sam Altman visited India this week, as part of his world tour. He met Prime Minister Narendra Modi on June 9. Altman later tweeted that the meeting was a 'positive experience' and that the PM showed great enthusiasm towards AI.

As part of the visit, Altman also addressed a media event by The Economic Times and IIIT Delhi. At the two events, Altman answered a range of questions regarding – its scope, impact on jobs, ethical issues, and use cases.
As part of the tour, Altman will also be visiting South Korea, Israel, Jordan, the UAE, and Qatar.
Cisco Live 2023

Cisco held its Live 2023 event in Las Vegas this week. On the inaugural day of the event, chief executive officer Chuck Robbins, accompanied by the company's leadership team announced a number of product launches and innovations, targeting small and medium-sized enterprises, and IT professionals in particular.
Cisco introduces new security service edge (SSE), cloud-native application security solutions, and generative AI-powered security capabilities, among others.
Aadhaar-based verification on LinkedIn

Professional networking platform LinkedIn introduced a new identity verification feature for its 100 million users in India. LinkedIn now allows all eligible users in India to opt for voluntary verification.
"Having an ID verification means that the individual's government-issued ID is verified by one of LinkedIn's verification partners," Ashutosh Gupta, country manager at LinkedIn India, said in a blog post on Wednesday.
The verification will be carried out by HyperVerge, a third-party company that leverages DigiLocker, a digital wallet for government IDs including Aadhaar. The ID verification is available for users with a valid Aadhaar number and a phone number.
ONDC launches B2B transaction
Open Network for Digital Commerce (ONDC) announced the launch of business-to-business (B2B) transactions on its platform yesterday. As part of this announcement, the government-backed interoperable e-commerce network has onboarded two startups – B2B trade platform Rapidor and sales and payments firm Signcatch.
Meta and generative AI
In an internal all-hands meeting this week, Meta chief Mark Zuckerberg said that the company will integrate generative AI in all its products. As reported by Axios, Zuckerberg reinstated the company's commitment to open science-based approach to AI research.
This news comes around the time when Meta announced the elimination of 10,000 roles. Meta had rebranded itself from Facebook to its current avatar in 2021, to focus entirely on Metaverse.
---