Salesforce's VC arm doubles fund size for generative AI to $500 million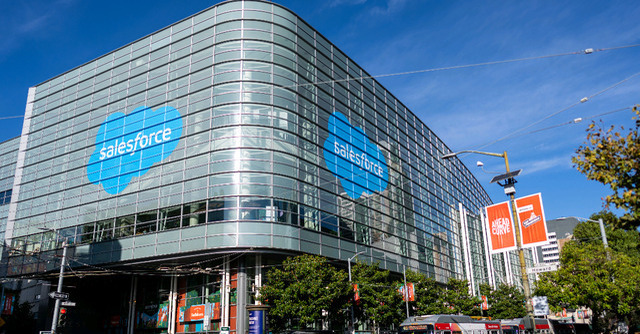 Salesforce Ventures, the venture capital arm of cloud software company Salesforce Inc., has doubled its Generative AI Fund to $500 million to support the AI startup ecosystem and accelerate the development of generative AI.
The Salesforce Generative AI fund was first announced in March with an initial outlay of $250 million. At that time, Salesforce Ventures said that it had invested in Hearth.ai, Anthropic, Cohere, and search engine startup You.com from the fund.
The venture arm has now added two more startups Humane and Tribble to the list.

"Expanding our Generative AI Fund enables us to work with even more entrepreneurs who are accelerating the development of transformative AI solutions for the enterprise, and we are excited to support the next generation of innovative founders," said Paul Drews, Managing Partner of Salesforce Ventures.
In addition to backing startups working on generative AI, Salesforce has also integrated the technology with its own product portfolio to offer new solutions such as EinsteinGPT, Sales GPT, SlackGPT, Flow GPT, and TableauGPT.
Other venture capital firms and big tech companies such as Microsoft, Google, and Nvidia are investing heavily in startups that are developing generative AI. It explains why Salesforce has decided to increase the size of its own generative AI fund.

For instance, Anthropic, which was started by former OpenAI employees, raised $450 million, last month, in a Series C funding round led by Spark Capital. Google and Salesforce Ventures were part of the funding round. Similarly, AI startup Cohere raised $270 million, this month, in Series C round that involved investments from Oracle, Nvidia and Salesforce.
In February, ChatGPT creator OpenAI also announced a multi-billion-dollar investment from Microsoft to accelerate research, development and commercial adoption of its products. According to a Semafor report, Microsoft is planning to invest $10 billion in OpenAI.
In Q1 2023, startups building generative AI products across the world raised close to $1.7 billion over 46 deals, according to PitchBook data, released in April. In Q4 2022, they had raised $730 million.

---