Mint DIS 2023 | AI won't replace you, someone using AI will: Jaspreet Bindra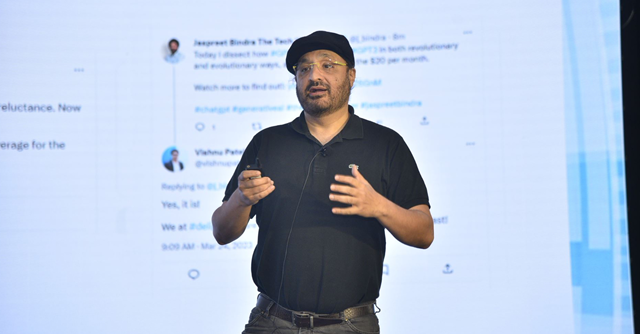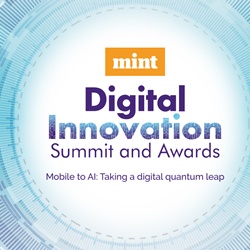 Generative artificial intelligence (AI) has put AI in the hands of people, and those who don't use it could struggle to keep their jobs in future, Jaspreet Bindra, Founder and MD, Tech Whisperer Lt. UK, surmised at the Mint Digital Innovation Summit on June 9.
"We never think about electricity until it's not there. That's how AI used to be. It was always in the background and we never thought about it. With generative AI it has come into our hands, and 200-300 million of us are like, wow!" said Bindra.
He noted that while AI won't replace humans at their jobs, someone using AI very well could. He urged working professionals to "recalibrate" and embrace generative AI as a "powerful tool" created by humans, instead of looking at it as a threat.

"There is a new kid in town, who can do a bunch of things that we can too," he said, adding that humans will just be able to do tasks better and will hence have to take advantage of their own ingenuity. "60% of jobs will be impacted, not as jobs themselves but as tasks," he said.
To be sure, Bindra said that he believes generative AI to be a transformative technology, just like Search or the Internet were. He said that the technology will also reshape big tech firms themselves. "The reshaping of big tech has already started, and there's a new trillion-dollar boy in town — called Nvidia. You're going to see some shaping and reshaping of the apex of technology as we go forward."
However, he also acknowledged that Generative AI (GAI) is not the same as Artificial General Intelligence (AGI) — a fear that many have expressed ever since ChatGPT became popular last year.

"I believe that one day AI will become more intelligent than human beings in certain aspects. What I don't believe is that it'll ever get conscious or sentient. We don't understand our own brain, or our own consciousness — it's the hard problem in philosophy - how can we build something that will be conscious?"
---