Intel India head Nivruti Rai resigns after 29 years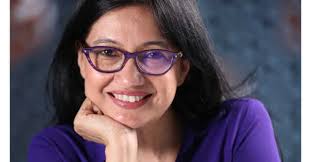 Intel India Chief Nivruti Rai has resigned from the company after working for 29 years. She was the head of Intel's operations in India and vice-president of Intel Foundry Services.
Rai, who joined Intel as a design engineer in February 1994, rose through the ranks to become the head of Intel India and play a key role in the development of Intel Foundry Services.
Intel said in a statement that the company is grateful to Nivruti for the tremendous progress Intel India has made under her leadership.

"Today, Intel India is our largest engineering site outside the US and a critical talent base for the company. We will have more to share soon about Intel India's leadership plans and we wish Nivruti all the best in her next chapter," the statement said.
During her tenure at Intel, Nivruti Rai worked in the United States from 1994 to 2005. In September 2005, she shifted to Bengaluru assuming the role of senior director of chipset engineering and intellectual property development.
Under Rai's leadership, Intel India created a long-term framework of "cloud, network, edge-computing and devices" to support R&D, government and industry, and has launched programmes for skill training, rural connectivity, and the establishment of artificial intelligence (AI) research centres.

Read more: 'We've started working on building chip ecosystem in India': Nivruti Rai
After graduation, Rai moved to the US in her twenties, obtained a bachelor of science in mathematics and operations research from the Rensselaer Polytechnic Institute, New York, and then a masters in engineering at Oregon State University.
Rai was honoured for her achievements in the field of technology, for developing power-efficient semiconductor chips and new rural connectivity solutions for cost-effective and high-speed broadband connections. She has received many awards and accolades for her contribution to technology and society.

On International Women's Day 2022, Rai received the Nari Shakti Puraskar from President Ram Nath Kovind along with 28 other outstanding women in the industry. She was recognised for her work in promoting rural broadband internet connectivity and innovations in semiconductor chips.
---