Ganesh Ramaswamy joins Cleartrip as chief product and technology officer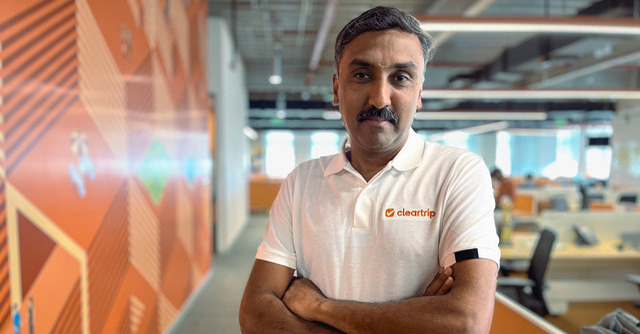 Flipkart-owned Cleartrip, an online travel company, on Monday, announced the appointment of Ganesh Ramaswamy as the chief product and technology officer.
"Ramaswamy will spearhead the company's product vision, strategy, and technology platform to accelerate innovation in his new role," the company said in a statement.
Ramaswamy joins Cleartrip from its parent organisation Flipkart, where he spent four years in the supply chain fulfillment and services group.

In the past, he worked at technology firm, Yahoo, leading teams in advertisement systems and data systems. Prior to that, he joined GwynnieBee/Caastle, a clothing-as-a-service startup, where he led teams in data platforms and user retention. He also served as the head of product and engineering at Qikwell, a healthcare startup that was later acquired by healthcare platform Practo.
In his LinkedIn profile, Ramaswamy mentions, he is "focused on innovation with experience in delivering results with innovative products using cutting edge technologies; has experience in doing customer development, client relationships and managing product teams and also has good experience working with research teams on machine learning, deep learning and distributed system technologies".
Speaking on the appointment, Ayyappan R. CEO, of Cleartrip, said, "As we continue to scale our operations, we are pleased to welcome Ganesh Ramaswamy, a valued industry veteran, to our tribe."

Ayyappan also said that Ramaswamy shares Cleartrip's commitment and obsession for enhanced customer experience and digital innovation. "We are confident that his expertise in tech-led business development will add immense value to Cleartrip's growth journey, enabling us to stay ahead of the curve," he added.
A bachelor of engineering (B.E.), in electrical and electronics engineering from the University of Madras, Ramaswamy added, "Over the years, Cleatrip has continued to disrupt the online travel space with its unmatched customer experiences, new-age product offerings, and innovation-led solutions. As more travelers lean towards seeking personalized and unique experiences, Cleartrip is uniquely poised to use its deep tech, industry expertise and customer-first approach to disrupt this space", adding that he is looks forward to furthering Cleartrip's vision, by working collectively with the team to deliver superior products and great customer value".
Hrush Bhatt, Stuart Crighton, and Matthew Spacie originally founded Cleartrip in 2006. It was one of the oldest travels booking companies in India. In April 2021. Flipkart officially announced its plan to acquire a 100% stake in Cleartrip for $40 million. Cleartrip as part of the deal continue operating as a separate brand with Flipkart towards diversifying the product offerings for the customers.

---