How Micron's semiconductor project is baby steps for India's chip dreams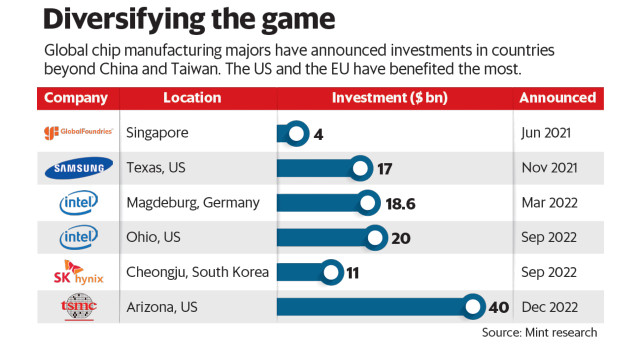 On 22 June, US semiconductor firms Micron, Applied Materials and Lam Research announced projects in India, fuelling New Delhi's hopes of becoming a player in the global supply chain for chips. Mint decodes what these announcements could mean in the long run.
Is India now going to make its own chips?
Not really. Micron's project is for assembly, testing and packaging, while Applied Materials will open an engineering centre that will develop components for chip manufacturing. Lam Research, unveiled a virtual precision engineering training platform for semiconductor engineers. All of these are part of the process for making semiconductors. Micron comes after a chip is first created using lithography at fabrication plants, also known as fabs. The latter is very expensive since they require specialized machinery, components and equipment. And it needs a vast supply chain, plus uninterrupted power and water.

How will the projects help India's goals?
Assembly, testing and packaging facilities are a good first step. Such plants can help build a supply chain for advanced components, as well as attract multiple small vendors. Eventually, setting up such a network may attract a chip fab to India, once a more robust semiconductor assembly and packaging network is set-up. The new projects will help India progress toward setting up its own semiconductor ecosystem, thus making India less dependent on other nations for chip supplies. In the long run, this will boost multiple sectors beyond electronics — such as automobiles, appliances and machinery.
This is a Mint Premium article. To read the full story, click here or visit Livemint.

---