India's battery swapping policy for electric vehicles: A timeline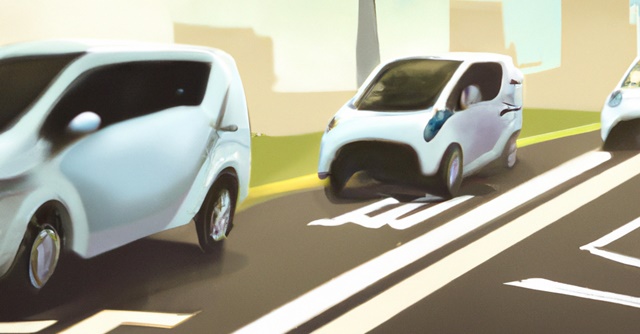 The battery swapping policy seems to have stuck in limbo after strong opposition from the industry. With this policy, the government sought to make electric vehicle (EV) charging quick and more convenient.
EVs traditionally come with fixed batteries which can be charged using power supply. Hence for mass adoption of EVs, reliable charging networks are a prerequisite. Apart from the infrastructure needs, charging takes much longer. Towards this, battery swapping is considered an alternative. Battery swapping is a technique where discharged batteries of an EV are exchanged with the charges ones, offering the customer flexibility to charge them separately. It saves time, space, and cost incurred.
A draft policy outlined the standardisation of battery dimensions and specifications for battery swapping in two and three wheeler EVs. Standardisation would allow easy and quick swapping of batteries at a swapping station, vehicle or battery make not withstanding.

The standardisation bid soon emerged as the point of contention for the industry. Many believed that the standardisation would unfairly benefit one particular original equipment manufacturer (OEM). Additionally, the opposing party also said that standardisation would require a lot of changes to the current platform which may not be feasible in the current scenario.
Here is the timeline of all the events that transpired from the time the scheme was proposed to the current scenario.
February 2022: The battery swapping scheme was first mentioned by Finance Minister Nirmala Sitharaman in the Union Budget 2022 presentation. "Introducing the battery swapping policy and recognising battery or energy as a service will help develop EV infrastructure and increase the use of EVs in public transportation," she said.

In the same month apex public think tank Niti Aayog held an inter-ministerial discussion to formulate a battery swapping policy framework. This was followed by discussions with stakeholders including battery swapping operators, battery manufacturers, vehicle OEMs, financial institutions, and other experts.
April 2022: Niti Aayog released the draft policy and invited comments from different stakeholders. It addresses technical, regulatory, institutional, and financing challenges of the battery swapping. "This Policy would support the vision by promoting the adoption of battery swapping technology implemented via Battery as a service (BaaS) business models which will ensure lower upfront costs, minimal downtime, and lower space requirements," the document stated.
November 2022: The department of science and technology (DST) and Centre for Science and Environment (CSE) jointly launched a platform to develop new EV batteries to suit Indian requirements.

January 2023 — May 2023: A closed door meeting chaired by Union minister Piyush Goyal discussed the scrapping the draft policy amid stiff opposition from industry players, as reported by Mint. The battery swapping technology was considered to be in a very nascent stage, posing major hindrance for standardisation.
The Prime Minister's Office was approached by a government agency to urge Niti Aayog and the Bureau of Indian Standards (BIS) to either initiate another round of discussions or release policy without the interoperability clause.
July 2023: Companies argue that standardisation of batteries would take away the competitive advantage. An Economic Times report on July 3 quoted a source saying that pure-play battery swap provides oppose draft's proposal, while charging point operators (CPO) and Institute of Electrical and Electronics Engineers (IEEE) are in favour.

---