Airchains, West Bengal's NKDA to introduce blockchain-based land ownership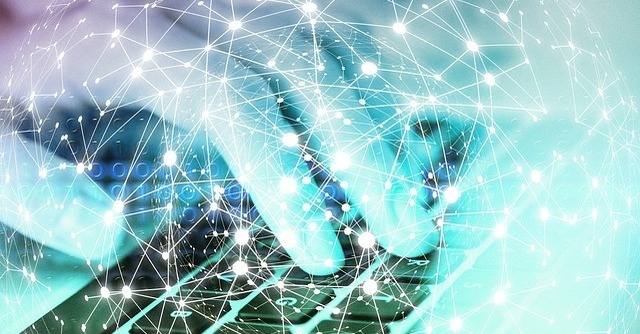 Airchains, a Web3 middleware SaaS platform, on Wednesday, said that it is partnering with West Bengal's New Town Kolkata Development Authority (NKDA) to digitally record and track the land ownership and mutation system by using blockchain technology. Airchains will introduce 500,000 Non-Fungible Tokens (NFTs) deployed on Polygon Supernets.
The company said that the process aims to digitize the land mutation process across 27,000 acres, and will therefore replace traditional bureaucracy with a transparent, efficient, and secure digital system. For example, the solution will allow easy transfer of ownership rights for landowners by transferring the corresponding NFTs, thereby eliminating complex paperwork. It will enable digitization of proof of records as distinct NFTs, updation of NFT records in cases of transfer, recovery of records in case of loss, and will prevent evasion of mutation charges.
Debashish Sen, NKDA Chairman, said in a statement "Our objective is to streamline the process of buying and selling land, eliminating the inherent challenges associated with such transactions. "To accomplish this, we have identified NFTs as the perfect solution, as they enable the physical tokenization of properties, simplifying the entire procedure."

The blockchain model facilitates fractional property ownership and has already opened up to 10 lakh new mutation opportunities. Further, acquiring physical copies of these NFTs include a printout in a card format possible via any printer. The digital certificates would further contain QR codes that will allow quick and easy access after authentication, the statement said.
This land mutation record will stimulate a highly secure digital environment with unique NFTs serving as land ownership proofs for all properties under the jurisdiction of NKDA as well as enabling lifetime tracking of concerned ownership. That said, the innovation is expected to increase accessibility while significantly reducing fraud in real estate transactions.
To be sure, Pune is also experimenting with blockchain on lands and real estate. In May 2023, the state government said that Pune's property registration department is in the final stages of adopting the blockchain technology to curb duplication of original online agreement documents.

DIG (IT) Abhishek Deshmukh informed that the blockchain pilot project was initiated last year, but Deskmukh said that the department is planning to roll it out soon after due checks. He added that a unique number would be generated on the registered document for de-duplication.
Meanwhile, the real estate sector in India is all set to see an exponential growth spurt. A report published in April 2022 by consultancy firm CIRIL predicts the real estate market is expected to grow to approximately Rs 65,000 crore by 2024, and projects it would contribute to 13% of the country's GDP by 2025, riding on technologies such as artificial intelligence (AI), blockchain and internet of things (IoT), among others.
---