China places curbs on export of chip-making metals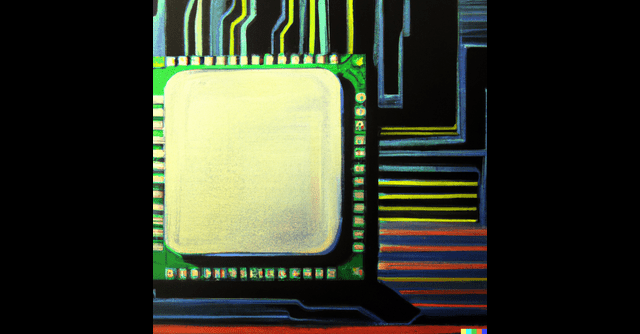 China has placed curbs on the export of Gallium and Germanium, along with their chemical compounds. The two metals are crucial for several industries including semiconductor, automotive, and telecommunication, among others. This move by China is expected to further intensify the chip war with the US and Europe.
In a statement, China's Ministry of Commerce said on Monday that the two metals will be subject to export controls from August 1. As per the new curbs, exporters would need to furnish details of the overseas buyers and their applications, and get a license from the commerce ministry to ship these metals out of the country. About the new restrictions, China's commerce ministry spokesperson said that the curbs are to protect national security and interests.
The move comes on the heels of the Netherlands' decision to place restrictions on the export of semiconductor production tools, inviting sharp criticism from China. One of the world's major chip tool makers ASML is headquartered in the Netherlands.

While most semiconductor chips are silicon-based, chips made from gallium and germanium-based wafers are also considered suitable for a range of applications, especially in emerging industries. Gallium compounds like gallium nitride (GaN) and gallium arsenide (GaAs) are used in power semiconductors and power amplifier components, respectively. On the other hand, germanium is widely used for fiber optics, military sighting systems, and satellite solar cells.
China is a leading producer of both these metals. That said, the metals are byproducts from processing other commodities like coal and bauxite and are not very difficult to find. The challenge, however, is its high cost of extraction. Notably, in its June 2021 supply chain review report, the US White House declared these metals as vulnerabilities due to their high geographical concentration in China.
Last year in October, the US' commerce department issued a set of prohibitions on export of semiconductor chips and high-tech equipment to China. Now, the Biden administration is contemplating placing additional curbs on the sale of high-end chips for artificial intelligence applications, a June 28 New York Times report said.

Further, to reduce dependence on China for semiconductor technology needs, the US is focusing on other emerging markets. During Prime Minister Modi's recent visit to the US, several semiconductor deals were signed with US companies like Micron, Applied Materials, and Lam Research.
---