Foxconn pulls out from India's semiconductor JV with Vedanta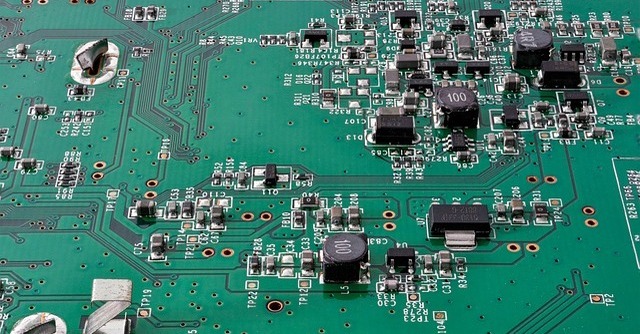 In a major setback to the Indian government's plan to manufacture chips in the country, Taiwan-based contract manufacturer Foxconn on Monday, said, it is pulling out from its joint venture (JV) with Vedanta Limited. The JV, known as Vedanta Foxconn Semiconductor Ltd (VFSL), was expected to build a chip manufacturing facility and a display fab, in Gujarat, at an estimated cost of $19.5 billion or ₹1.5 lakh crore.
"In order to explore more diverse development opportunities, according to mutual agreement, Foxconn has determined it will not move forward on the joint venture with Vedanta," Foxconn said in a statement.
Foxconn added that it is "working to remove the Foxconn name from what now is a fully-owned entity of Vedanta" and that it has "no connection to the entity and efforts to keep its original name will cause confusion for future stakeholders."

In September 2022, the Vedanta-Foxconn JV signed a memorandum of understanding (MoU) with the Gujarat government to invest ₹1.5 lakh crore and set up what it called the first semiconductor manufacturing facility in India. Vedanta owned a 63% stake in the JV. Gujarat chief minister Bhupendra Patel said at that time that the facility will create one lakh job opportunities.
In February, the JV further said that it will set up its semiconductor and display manufacturing facility in Dholera Special Investment Region (SIR) near Ahmedabad in Gujarat.
Earlier this month, however, there was a change in the ownership structure of the JV. As part of the ownership shuffle, Vedanta took over the stake of Twin Star Technologies Limited, a subsidiary of Vedanta's key holding company.

Further, ₹30 lakh fine that was levied on the Anil Agarwal-led conglomerate for violating the listing and disclosure norms of market regulator Securities and Exchange Board of India (SEBI).
After Foxconn stated its decision to move out from the venture, Vedanta affirmed that India remains pivotal in repositioning global semiconductor supply chains.
"Vedanta reiterates that it is fully committed to its semiconductor fab project, and we have lined up other partners to set up India's first foundry. We will continue to grow our Semiconductor team, and we have the license for production-grade technology for 40 nm from a prominent Integrated Device Manufacturer," the company said in a statement.

"We will shortly acquire a licence for production-grade 28 nm as well. Vedanta has redoubled its efforts to fulfil the Prime Minister's vision for semiconductors, and India remains pivotal in repositioning global semiconductor supply chains," the statement said.
"This decision of Foxconn to withdraw from its JV with Vedanta has no impact on India's Semiconductor Fab goals," the minister of state for electronics and IT Rajeev Chandrasekhar tweeted post Foxconn's statement on the withdrawal of the JV.
Foxconn's withdrawal comes at a time when American chipmaker Micron Technology announced plans to invest up to $825 million in a new chip assembly and test facility in Gujarat, its first factory in the country that it said will create up to 5,000 new direct jobs in the region. Another US semiconductor firm Applied Materials announced its plans to invest $400 million over the next four years in a new engineering centre in India when PM Narendra Modi visited the US earlier this month. Also, US-based semiconductor company Microchip Technology announced in July a $300 million investment plan to expand its operations in India.

---