DealShare appoints Saurabh Kishore as chief technology officer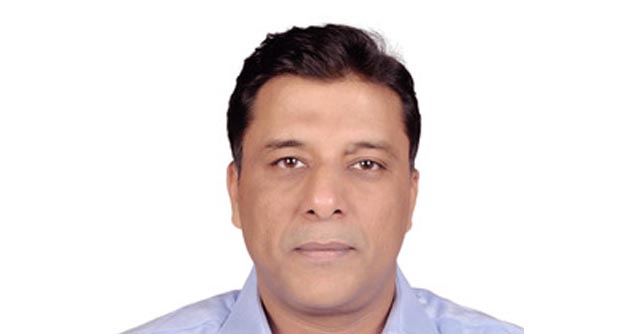 E-commerce platform DealShare on Wednesday announced the appointment of Saurabh Kishore as its new chief technology officer (CTO). In this role, Kishore will spearhead DealShare's technology initiatives, drive innovation, and contribute to its continued growth and success.
Kishore brings over 20 years of experience and has joined DealShare from IBO (Ebo Mart Private Limited), an omnichannel home improvement and home building retail chain based in Bangalore.
In the last one decade, he has held senior positions at global and national brands, especially in retail and e-commerce, including Target, IBO and Tata CLiQ, having worked both in India and the US.

Prior to that Kishore worked with tech major IBM for over a decade having held various senior leadership positions at the tech company.
Throughout his career, he has been instrumental in transforming, building, and scaling omnichannel retail platforms as well as in fostering high-performing teams.
According to an official statement, Kishore's profound expertise in areas such as technology strategy, software development, and data analytics will play a pivotal role in shaping DealShare's technological landscape and propelling its offerings to new heights. As the new CTO, Saurabh will be responsible for leveraging cutting-edge technologies and enhancing DealShare's tech infrastructure to deliver an exceptional user experience, it said.

"His passion and proven ability to drive technology-driven development make him an ideal fit for our organisation. His expertise aligns perfectly with our vision of disrupting the retail industry and providing a one-stop omni-channel retail solution for our customers. We are confident that his expertise will elevate DealShare to new heights, irrevocably changing the way people shop and experience e-commerce," Sourjyendu Medda, Founder and co-CEO, DealShare, said in a statement.
Kishore has done his engineering in electronics and communication from Indian Institute of Technology (Banaras Hindu University) and has also pursued an executive MBA from the Indian Institute of Management Bangalore (IIMB).
"DealShare's commitment to providing affordability, quality and unmatched value to its customers and its relentless pursuit of tech-driven development are truly inspiring. I look forward to collaborating with the talented professionals at DealShare to deliver exceptional technological solutions that will revolutionise the way India's masses shop online," Kishore said in a statement.

On June 27, DealShare said that it will invest ₹1,000 crore over the next five years to strengthen its private label play and also increase focus on local brands. The fresh announcement of ₹1,000 crore is over and above ₹500 crore that DealShare committed to investing in November 2022 to grow its private labels, including staples, home cleaning solutions and the like over the coming two to three years, the company said.
---