TCS Q1 results: Net profit rises 16.8%, attrition drops to 17.8%, sees strong demand in genAI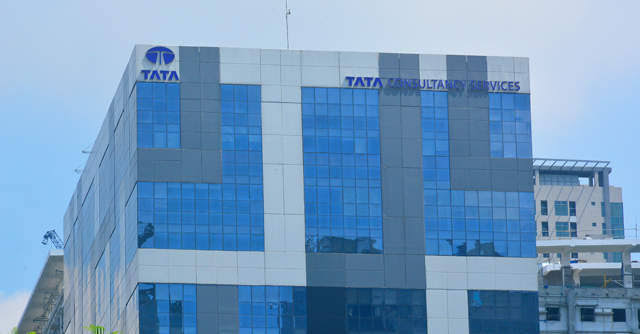 India's biggest IT services company Tata Consultancy Services (TCS), on Wednesday, reported a 16.8% year-on-year (YoY) rise in consolidated net profit to ₹11,074 crore for the June quarter. The IT firm's consolidated revenue increased 13% YoY to ₹59,381 crore, which was lower than the estimated ₹59,500 crore.
The TCS board also declared an interim dividend of ₹9 per share. Last month, the IT major had fixed July 20 as the record date to determine eligible shareholders for the first interim dividend of the financial year.
The tech firm further reported a order book of $10.2 billion for Q1 FY24. The total contract value (TCV) for Q1 was up 24.39% YoY as compared to $8.2 billion reported in Q1FY23. In the last quarter that ended March 31, TCV stood at $10 billion.

The growth was driven by major markets, including, North America which grew 4.6% and Continental Europe grew 3.4%. In emerging markets, Middle East and Africa grew 15.2%, India grew 14%. Latin America grew 13.5%, and Asia Pacific grew 4.7%.
The growth was led by life sciences and healthcare which grew above 10% and the manufacturing vertical which grew 9.4%. The banking, financial services and insurance segment (BFSI) grew 3%, retail and CPG grew 5.3%, technology and services grew 4.4% while communications and media grew 0.5%.
"It is very satisfying to start the new fiscal year with a string of marquee deal wins. We remain confident in the longer-term demand for our services, driven by the emergence of newer technologies," K Krithivasan, Chief Executive Officer and Managing Director, TCS, said in a statement. He added that the company is "investing early in building capabilities at scale on these new technologies, and in research and innovation, so we can maximise our participation in these opportunities".

According to Kashyap Kompella, CEO of RPA2AI Research, a technology industry analyst firm, "While the long-term demand for IT services continues to be robust, TCS Q1 results foreshadow the uncertain year ahead for the Indian IT industry." According to him, low single-digit growth in the key BFSI segment (3% growth) and the North America geography (4.6%) points that customer demand is still sluggish.
Nonetheless, the IT company, despite the macroeconomic headwinds in the UK market, bagged some of the major deal wins this quarter include a $1.1 billion deal from UK's National Employment Savings Trust, a $1 billion plus deal with Marks & Spencer, a 10-year contract with UK's Teacher's Pension Scheme and another deal with the Phoenix Group, among others
In India, a consortium led by TCS won a deal from the government owned telecom company BSNL with an advance purchase order of $1.8 billion.

Sanjeev Hota, Head of Research, at broking firm Sharekhan by BNP Paribas, added that while order book continues to remain healthy, continuing weakness in BFSI, technology and communication verticals is likely to remain an overhang and keep client sentiments muted."
"Additionally, management also alluded to near term softness in demand environment owing to macro headwinds. We believe near term outperformance will be restricted for the IT sector. We have a neutral rating on the sector," said Hota.
The company also said that there is strong interest across industry verticals to engage with TCS to explore generative AI use cases around productivity improvement, content creation and enriching customer interactions with personalised experiences. TCS is supporting these early initiatives through its co-innovation frameworks. Kompella said, "While discretionary projects are on hold, clients are willing to open the purse strings for Generative AI projects".

N Ganapathy Subramaniam, Chief Operating Officer and Executive Director, said, "We are proactively building differentiating capabilities in generative AI and actively working on such projects with our clients, delivering impact on technology, operations and client experience dimensions."
Further, the company has added 523 employees during this quarter, a slight decline from last quarter's net addition of 821 employees. With this, the TCS's headcount stood at 6,15,318 as of June 30. A slowdown in hiring is expected as the industry faces increasing macroeconomic headwinds leading to a demand environment, as Kompella said, while attrition is lower at 17.8%, the net addition of only 523 employees signals a cautious outlook.
The attrition levels of India's largest IT services company dipped to 17.8% over the last 12 months basis, down from 20.1% last quarter. The company has been slowing down its net addition significantly in the last few quarters, after it added a record number of employees in FY22. It added 22,600 employees in all of FY23, as opposed to 1.03 lakh in FY22.

The company has also rolled out our annual salary increase with effect from 1 April. "Our operating margin of 23.2% reflects the 200 bps impact of this hike, offset through improved efficiencies. At the same time, we continue to make the investments needed to power our future growth, including expansion of our delivery and research infrastructure," Samir Seksaria, Chief Financial Officer, said.
Milind Lakkad, Chief HR Officer, said, "We remain focused on developing, retaining and rewarding the best talent in the industry, and enhancing their effectiveness by bringing them back to office to foster our culture. Our return to office initiative is picking pace, with 53% of the workforce already in office thrice a week.
He also added that the company has given a 12%-15% raise for exceptional performers in our latest annual compensation review, and also commenced the promotions cycle. The employees logged 12.7 million learning hours in upskilling themselves during the quarter in market relevant skills like generative AI, cloud, data and analytics.

"Our attrition continues to trend down and we expect it to be back in our industry-leading, long term range in the second half of the year," Lakkad said.
During the company's annual general meeting (AGM) last month, chairman N Chandrasekaran said that while TCS is "well-positioned to benefit from the demand in the medium to long-term thanks to the company's investment into technologies like artificial intelligence (AI), IoT, 5G and more".
"Global technology and consulting majors have been faster, and Indian IT majors have to be more aggressive to leverage the generative AI opportunity while it lasts," noted Kompella.
Dhruv Mudaraddi, Research Analyst, Stoxbox, also commented, "Going forward, we expect the management to work further on the operational efficiencies and view these mixed numbers with a positive bias for the IT industry."
---