BlackBerry announces new cybersecurity hubs in India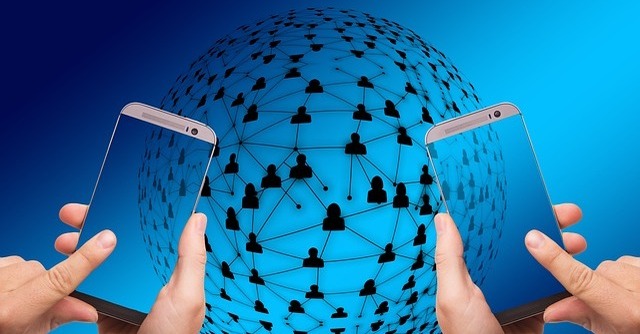 Canadian technology company BlackBerry Limited on Thursday, announced two new cybersecurity hubs in India, with facilities located in Bengaluru and Noida.
Speaking to TechCircle, Shishir Singh, Executive Vice President & CTO, BlackBerry Cybersecurity, said that BlackBerry is adding local expertise to its global software and services teams to prevent cyber-attacks, by teaming up with Cylance AI, in India and the Asia Pacific (APAC) region.
While BlackBerry exited its smartphone business in 2016, the company over the years has created a diverse portfolio with offerings in cyber security, critical events management, endpoint management and embedded systems, among others.

In 2019, it completed its acquisition of Cylance, a privately held artificial intelligence (AI) and cyber security firm, to further boost its security chops and intelligently connect, protect and help build secure endpoints.
Cylance AI is BlackBerry's next-gen cybersecurity software, the technology that pioneered the AI cybersecurity industry. Now in its seventh generation, it boasts the industry's largest malware database, trained on billions of diverse threat data sets over several years of real-world operation, said Singh.
Singh said, the current strength of the Noida facility is 50 and the company will add around 30 specialised engineers in the location. By the end of 2023, BlackBerry's Bengaluru cybersecurity hub plans to have more than 100 employees from the current 20, specialising in areas such Generative AI and Machine Learning (ML), data science and analytics, threat intelligence, networks, Unified Endpoint Management (UEM), cloud and software development.

"By expanding BlackBerry's global software and services footprint to India, we will enhance support for our customers and partners in APAC and Japan, while nurturing the next generation of cyber-defenders who want to upskill in AI and Machine Learning," said Singh.
He also said that the India expansion plan will augment BlackBerry's existing software and services teams based in Canada, the United States and Europe. It also enhances regional access to the company's leading cybersecurity software and services, which in addition to Cylance AI, includes 24x7 cyber threat monitoring and mitigation, endpoint management to help protect and enable the digital workplace, and threat researchers providing real-time intelligence.
This follows an April 2023 announcement of a BlackBerry, when the company said it is setting up an engineering centre for the Internet of Things (IoT) in Hyderabad, dedicated to embedded software for mission critical IoT industries.

By the end of 2023, the Hyderabad facility – set to be the second largest for BlackBerry's IoT division globally after Canada – is expected to employ over 100 software engineers across a range of technology positions and skill sets, including senior management, technical project management, product engineering, cloud software development, integration and service delivery.
For the quarter ended on May 31, BlackBerry reported a profit of 6 cents per share for the quarter, well above analyst expectations of a loss amounting to 5 cents per share, according to the company. Further, its revenue amounted to $373 million, and its cybersecurity expanded 5.5% sequentially, bringing in revenue of $93 million, while licensing and other services generated sales of $235 million made up mainly from proceeds from patent sale.
---