Mitsubishi Electric to offer equipment, educational kits to three engineering colleges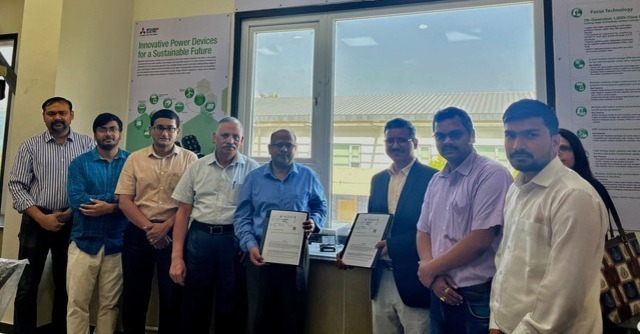 Japanese multinational firm Mitsubishi Electric will provide educational kits and equipment to three Indian institutes – Indian Institute of Technology (Delhi), BMS College of Engineering located (Bengaluru), and Institute of Technology, NIRMA University (Ahmedabad). This corporate social responsibility initiative is expected to benefit 700 students.
The educational material, prepared by the semiconductors and device department of the company, includes IGBT (Insulated Gate Bipolar Transistor Module), SiC (Silicon Carbide) Module, IPMs (Intelligent Power Modules), DIPIPMs, DIPIPM (Dual In-Line IPM) Evaluation PCBA with controller, IGBT Gate Drivers, Application notes, etc. In this regard, power semiconductor devices set-up has been installed in the labs of these three institutions.
"We are glad to collaborate with the three highly impactful institutions in the field of engineering and technology that strongly helps us to contribute towards the betterment of society through our products & solutions and uplift the education methods for the budding generation. Our skill development CSR initiative supported many students from across the country which has empowered the youth to contribute towards the development of indigenous technology that is sustainable for India," said Hitesh Bhardwaj, general manager, Semiconductor and Devices division, Mitsubishi Electric India Pvt. Ltd.

This is the second phase of the philanthropic initiative. In the first phase, Mitsubishi Electric offered educational kits and training equipment to Manav Rachna International Institute of Research and Studies (Faridabad) and PSG College of Technology (Coimbatore).
In May, Mitsubishi Electric India signed a memorandum of understanding with the Tamil Nadu government for investing ₹1,891 crore in a new air-conditioner and compressor factory project in Chennai. This plant will generate employment for more than 2,000 people, the company said.
---