India to issue framework on $730 mn quantum mission in August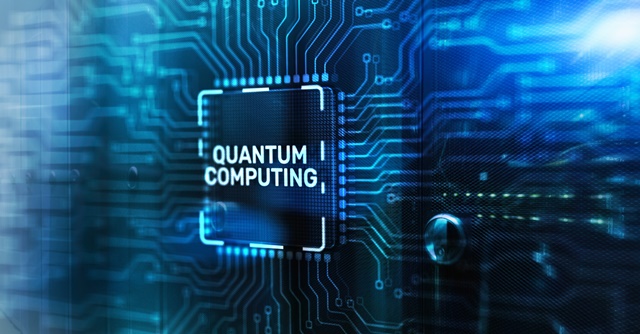 The department of science and technology (DST), under the ministry of science and technology, is working on a vision document to define an execution model for India's $730 million National Quantum Mission (NQM).
Speaking at the sidelines of a conference on quantum computing in Moscow on 13 July, Venu Gopal Achanta, director of the National Physical Laboratory (NPL) at the ministry of science and technology's Council of Scientific and Industrial Research (CSIR), said that the framework on the funding outlay and operations to develop the quantum computing ecosystem is likely to be published by August.
"There is a vision document being worked on under the NQM right now. Hopefully by next month (August), there should be a framework or a vision document from the Department of Science and Technology (DST)," Achanta said.

Detailing what the vision document could entail, Achanta said, "Our NQM is presently offering a total grant of $91 million for the next eight years. The Mission will have a hub that will specify the problem areas that it will work on, and this hub will decide what funding should be allocated where. The spokes under these hubs will be responsible for delivering technological outcomes. The spokes under this are free to collaborate with companies, and come under the Department of Science and Technology (DST). This model is similar to what the UK has adopted so far."
"Discussions are presently ongoing in terms of what this hub and spoke model should be, and by next month, we should have a clear idea in terms of how the functioning of the NQM will be. We're still discussing if there should be one institute designated as a hub for quantum development, or have a cluster of institutes coming in to break down the work areas and distribute the sectors that we need to work on," he said.
The quantum mission, announced on 19 April, offered an outlay of ₹6,003.65 crore to develop expertise and capabilities in four main areas of quantum technologies—communications, computing, metrology and sensing, and materials. Over an eight-year term, the government aims to build up to 2,000 kilometers of quantum communications network and 1,000-qubit quantum computing power by enabling industry-academia partnership and facilitating startups to build quantum computing applications.

A senior industry official, who worked on framing the NQM, said internal discussions have suggested setting up a multi-hub model that distributes tasks based on areas of work and even geographies, since a single hub could find it difficult to handle all areas of work. The person requested anonymity since the issues are still under discussions with the DST. He also added that India already has enough expertise to work on quantum communication applications.
"We have been building soft capabilities in quantum communications for almost a decade, so we do have the know how that we need in order to build our own quantum communications network. We would require international collaborations in other areas such as in hardware, and discussions with multiple friendly geographies are presently ongoing though we haven't narrowed down on official collaborations yet," the official said.
Of the four key areas, quantum communications is the foremost area of interest, driven by geopolitical and cyber security concerns. Achanta said that the sector acts as a "low-lying fruit" for work to begin in, and is crucial as well since other nations, such as China, have been building quantum computing capabilities to secure their connections against cyber attacks using quantum computers.

To be sure, a quantum computer is expected to be exponentially more powerful than a classical supercomputer, and can handle a complex task at a fraction of the time taken by a classical supercomputer. This poses cyber security concerns as well, making the field vital to national security.
An increasing number of private companies are also expanding their scope of work on quantum technologies. Tata Consultancy Services (TCS), India's largest IT services firm, announced a quantum computing lab to build quantum applications, in partnership with Amazon Web Services (AWS). On 24 April, K Ananth Krishnan, chief technology officer at TCS, said in an interview that business use cases for quantum computing are already starting to develop, even though mainstream applications are three to four years away.
"Another decade is the most probable stage where real problems will start getting solved. But, right now is when active business scenarios in financial services, manufacturing, life sciences and chemistry are starting to develop. Businesses are asking whether there are good quantum machines with better quality qubits than we have now and what problems could be solved," he said.

Other firms that also have quantum capabilities under their umbrella include Tech Mahindra's Makers Lab, and fellow IT major HCL Technologies' Q-Labs.
---