Radhakrishnan Rajagopalan joins Tiger Analytics as head of data engineering and tech practices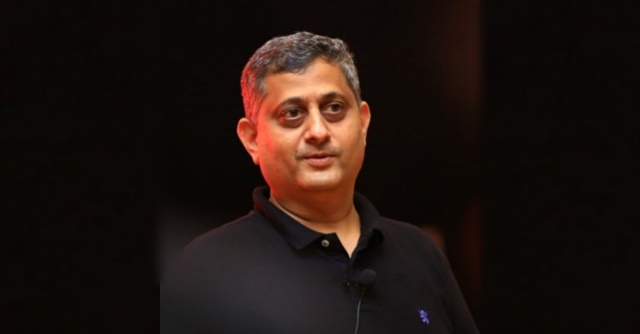 Tiger Analytics, a Chennai-based analytics and AI consulting services firm, on Wednesday, appointed Radhakrishnan Rajagopalan as head of data engineering and technology practices. In his new role, Rajagopalan will lead Tiger's engineering initiatives, driving innovation and development of new-age data and AI powered solutions for enterprise clients, an official release said.
Rajagopalan specialises in large-scale data management, advanced analytics, and application engineering. Prior to joining Tiger, he served as the Senior Vice-President & Global Head of Technology Services, at LTIMindtree where he led multiple service lines, including Data & Insights, Interactive, Digital Engineering, Connected Universe, Salesforce, and Quality Engineering.
He has also held significant technology leadership positions at Cognizant, PWC and IBM, leading large scale program management, technology delivery, product engineering, competency and leadership development. As one of the founding members and global head of the Data & Analytics service lines, he significantly influenced the trajectory of Cognizant's growth.

"Radhakrishnan's addition to our core leadership team comes at a time when the data and AI are ringing in rapid transformation in global businesses. He is a technologist, entrepreneur, business leader, team builder, and mentor — a rare blend," Pradeep Gulipalli, co-founder, Tiger Analytics, said. "He will be pivotal in deepening Tiger's engineering and technology offerings," he further added.
Rajagopalan has experience in building high-tech teams, and dons the hat of a corporate coach and mentor, according to his LinkedIn profile. He has authored several articles on Data ad Insights, Cloud, and Customer Experience technologies. He is a distinguished speaker and has delivered engaging talks at notable industry forums including the BFSI Technologies CXO summits, IIM Bangalore Alumni forums, and other renowned academic institutions.
"Advancements in data management and AI technologies are enabling businesses to truly scale data and analytics across the enterprise. Tiger, with its strong pedigree of solving our client's complex business problems has evolved into a formidable full stack data and AI company. I look forward to being part of such a future-ready company with a refreshingly unique culture," Rajagopalan said.

After graduating in computer science, Rajagopalan completed his masters in management from Great Lakes Institute of management, USA. Later, he pursued post-graduation in AI/ML from Purdue University. He has also completed business and tech programmes from Indian Institute of Management Bangalore and Illinois Tech Stuart School of Business, USA.
---