Global cloud infra revenue exceeds $100 bn for the first time in CY22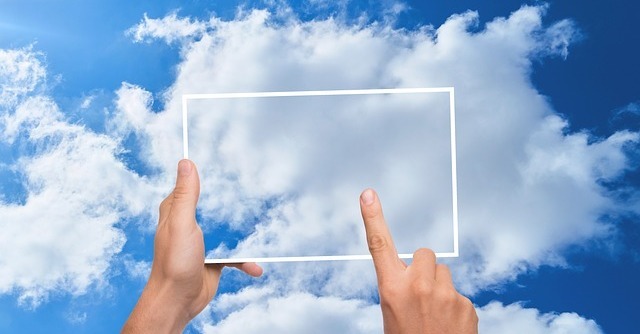 Global cloud infrastructure revenue, also called infrastructure-as-a-Service (IaaS), topped $100 billion for the first time in CY2022, reaching $120.3 billion, according to a research report published by market research firm Gartner on 18 July.
The segment recorded 30% higher growth than the previous year, which saw $92.8 billion spent on IaaS in CY2021, the analyst firm said.
IaaS is a type of computing service where processing power, storage and networking resources are provided through the cloud, rather than via physical hardware. That means, it eliminates the need for in-house data centres, providing businesses with affordable, flexible, and scalable computing solutions. The other two public cloud computing services include software-as-a-service (SaaS) and platform-as-a-service (PaaS).

While cloud technology has been gaining significant momentum in the last one decade, the pandemic has accelerated cloud spending, as more businesses moved their infrastructure into the cloud to control costs, run remote workforce, and maintain business continuity.
In an April 2023 report, Gartner said that the overall global spending on public cloud services reached $491 billion in 2022 and Gartner estimated this market to increase to $597 billion this year, then grow to $725 billion in 2024. This year itself, spending on public cloud services globally – including SaaS, IaaS, PaaS - will reach nearly $600 billion, representing an annual increase of 22%, as demand for cloud application and infrastructure services takes off.
India too, is seeing a significant momentum in terms of cloud adoption. According to a report published on 2 June by International Data Corporation (IDC), the revenue of India's public cloud services market totalled $6.2 billion in 2022 and is expected to reach $17.8 billion by 2027 growing at a CAGR of 23.4% during this period.

"Post the Covid period, the pace of digital transformation has been steady in India as organisations are driving innovation, introducing digital products and services and automating processes," said Rajiv Ranjan, Associate Research Director, Cloud and Artificial Intelligence, IDC India, adding that migrating from legacy infrastructure to the cloud has been the most preferred way to modernise IT infrastructure which is, in turn, driving public cloud services growth.
Globally, Amazon's cloud computing division, Amazon Web Services (AWS), Microsoft and Google dominate the cloud infrastructure market. The big techs along with Chinese cloud major Alibaba and Huawei - account for over 80% of the market share.
While AWS remained ahead of the pack, with revenue of $48.1 billion and 40% market share, Google Cloud, according to the report, achieved higher growth on a year-over-year (YoY) basis between 2021 and 2022 growing 41% in 2022 to reach over $9bn in revenue, followed by Microsoft has a 21.5% share of the market and recorded 35% YoY growth. Alibaba is in fourth place with 7.7% share, but achieved the lowest amount of YoY growth at just 2.4%, it said.

Sid Nag, vice president Analyst at Gartner sees that the demand for IaaS is fuelling the growth of other categories of cloud services, namely, SaaS and PaaS growth, as buyers continue to add more applications to the cloud and modernise existing ones.
"This is expected to continue until mid-2023 and expect further acceleration in 2024," he said, with increased digitalisation and businesses looking for a robust and scalable infrastructure.
Other research firms are also optimistic about the growth of the IaaS market in the next one year. A report published in May 2023 by research firm Statista, the cloud infrastructure segment is forecast to grow by 30% in 2023 compared to 2022. It also forecasts the public cloud services market as a whole to grow by 21% for the same period.

Researchers have also predicted that generative AI tools like ChatGPT are likely to fuel demand for IaaS services in the future. Already cloud providers are partnering with IT companies in India to drive growth and innovation in this space. In May, India's largest IT company Tata Consultancy Services (TCS) announced an expanded partnership with Google Cloud to launch TCS Generative AI that would utilize the cloud provider's generative AI services to create custom-tailored business solutions for enterprise clients.
Another Indian IT firm, HCLTech in February collaborated with Microsoft to develop industry-specific solutions by leveraging generative AI with Microsoft's Azure OpenAI Service. Last month, IT firm Wipro also announced its partnership with Google Cloud to bring generative AI capabilities to train 20,000 of its associates on Google Cloud's generative AI technologies.
IDC's Ranjan noted, "In the coming years, there may be growing adoption of AI technologies, containerised applications, edge computing, serverless computing, and Kubernetes technologies to further enhance efficiency and agility of infrastructure and applications on the cloud."

---