Elon Musk changing Twitter's logo to 'X', bidding farewell to the iconic bird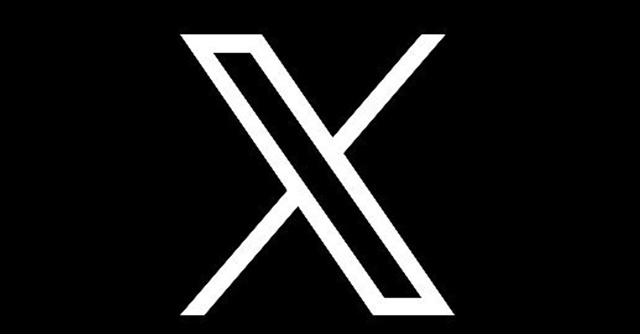 Elon Musk tweeted on Sunday that Twitter will change its logo to an "X" and remove the bird image from the platform.
In a series of tweets, Musk said: "And soon we shall bid adieu to the Twitter brand and, gradually, all the birds."
Musk had said that the change would happen Monday, but he tweeted hours later that the "Interim X logo goes live later today."

On Sunday morning, Musk shared a brief video of a flickering "X". Later, during a Twitter Spaces audio chat, he confirmed that the logo will change with a simple "Yes" in response to a question.
July 23, 2023
Twitter's chief executive, Linda Yaccarino, confirmed the launch of the X brand on Sunday. She tweeted: "It's an exceptionally rare thing — in life or in business — that you get a second chance to make another big impression. Twitter made one massive impression and changed the way we communicate. Now, X will go further, transforming the global town square."
There's absolutely no limit to this transformation. X will be the platform that can deliver, well….everything. @elonmusk and I are looking forward to working with our teams and every single one of our partners to bring X to the world.

— Linda Yaccarino (@lindayacc) July 23, 2023
Musk purchased the microblogging platform for $44 billion last in October. In April, he changed the company's name to X Holdings Corp, inspired by his earlier venture X.com, with the aim of creating an "X, the everything app".

Following the acquisition, Musk implemented notable changes in the company. He removed the verification "blue ticks" from users whose accounts were confirmed as genuine. Instead, he introduced a system allowing users to pay for verification. However, this decision received criticism and was later revised or reversed due to public backlash.
After Musk took over the company, many advertisers left the platform due to concerns about their brand's image during the initial chaotic phase. To address this issue the company appointed Yaccarino as the new CEO, who was a former NBCU ad sales chief.
Since Musk's takeover and the subsequent layoffs of about three-fourths of the workforce to cut costs, the company's revenue has seen a sharp decline.

Adding to their challenges, Twitter is now facing competition from Meta's new app, Threads, which was launched recently as an alternative for those who have grown dissatisfied with Twitter.
---