Alphabet promotes its chief financial officer Ruth Porat to a new role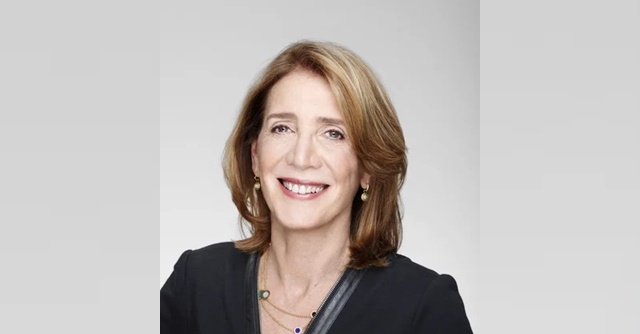 Google's parent company Alphabet, has promoted its long-standing chief financial officer (CFO) Ruth Porat into a new role.
As part of the newly created role of president and chief investment officer of Alphabet and Google, Porat will oversee Alphabet's 'Other Bets' investments and work more closely with policymakers and regulators, according to a press release on Alphabet's Q2 earnings published on Tuesday.
Alphabet's 'Other Bets 'portfolio includes an array of Alphabet subsidiaries like self-driving arm Waymo, internet firm Google Fiber, life sciences division Verily, R&D firm Calico, smart home entities like Nest, and more.

The new role will be effective from September 1, and the company will search for a successor as the CFO of Google and Alphabet. Porat will still report to CEO Sundar Pichai, it said.
Porat has been serving as CFO of Alphabet and its subsidiary Google since she joined the company in 2015 from financial firm Morgan Stanley, where she spent almost three decades. She is the company's longest-serving CFO, Alphabet said.
A key part of Porat's new role will be to "focus on engagement with policymakers and regulators regarding employment, economic opportunity, competitiveness, and infrastructure expansion," the company stated.

Porat previously spent ten years on Stanford University's Board of Trustees and holds a BA from Stanford University, an MSc from The London School of Economics and an MBA from the Wharton School.
One of her key agendas would be to drive artificial intelligence (AI) that has been the subject of regulatory scrutiny across the world. The company mentioned that currently, 80% of advertisers use at least one AI-driven search product.
At the Google I/O developer conference in May, the company announced a slew of AI-focused updates, including enhancements to its search engine by incorporating generative AI and the wide release of its Bard chatbot.

In April, Alphabet also announced a huge revamp of its AI teams by merging DeepMind with Google Brain to form the new Google DeepMind, now headed by CEO Demis Hassabis.
Meanwhile, Alphabet's second-quarter revenue increased to $74 billion from $69.6 billion in the year-ago period, and net profit rose to $18.3 billion, mostly coming from Google's advertising revenue, including Google Search, YouTube ads, and Google Network.
---