Ex-Flipkart, Amazon exec Jatinder Alagh joins Arya.ag as CTO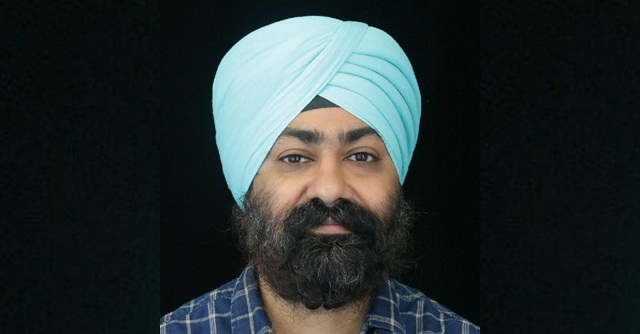 Noida-based integrated grain commerce platform, Arya.ag, on Thursday, announced the appointment of Jatinder Alagh as chief technology officer (CTO).
Alagh joined the agritech firm from e-commerce company Flipkart where he served as director of engineering since 2021 and managed its warehousing system.
In his new role, Alagh will lead the technology and digital initiatives of the company and build hi-tech teams to drive its growth, as Alagh said, he looks "forward to working with the team and, more importantly, creating a tech environment that completely aligns with the business' vision and mission".

Alagh comes with over two decades of experience with expertise in product engineering, design thinking, architecture and delivery of large scale systems that process millions of transactions.
He has knowledge of diverse business domains ranging from e-commerce, retail, travel, procurement, transportation, customer relationship management (CRM), back office applications, chat applications, as per his LinkedIn profile.
Prior to Flipkart, Alagh worked as director of engineering at American Express and as software development manager at Amazon India.

Arya.ag was originally part of the JM Baxi Group. In 2013, co-founders Prasanna Rao, Chattanathan Devarajan and Anand Chandra acquired a controlling stake in the company. Prior to that, Rao was the head of farm commodity finance at ICICI Bank while Anand was previously ICICI's national product head for agricultural commodity finance.
With over 5.0 million tonnes of storage capacity across 5,500 warehouses in 21 Indian states, Arya.ag helps farmers, aggregators, farmer producer organisations (FPOs), food processors and other agri-based stakeholders avoid post-harvest losses. It also provides credit to farmers, FPOs and SME aggregators via Aryadhan, its non-banking financial company (NBFC) subsidiary.
"We are pleased to welcome Jatinder to our team as we work towards making agritech solutions affordable and accessible to the smallest of stakeholders," Prasanna Rao, Co-Founder & CEO, Arya.ag said.

"I'm confident that with his extensive experience and strong engineering background will empower him to lead the tech team effectively as we build India's most comprehensive integrated digital platform," he added.
The appointment of Alagh as the CTO comes at a time, when the company is investing in digital technologies to enhance user experience, optimise processes and drive innovation, the company said in a statement.
In June last year, Arya.ag, announced its acquisition of agriculture-focused data science firm, with the aim to strengthen its AI/ML capabilities for farm digitisation, crop monitoring, quality assaying and surveillance.

Rao told VCCircle in a report published on 2 June 2022 that the "acquisition will help Arya.ag in deepening its relationship with other agri-chain stakeholders like processors, banks and insurance companies".
The company is backed by Quona Capital, LGT Lightstone Aspada and Omnivore. In December 2020, it had raised $21 million as a part of its Series B funding round. In March 2020, Arya.ag had raised $6 million in a pre-Series B funding round. Omnivore and LGT Lightstone Apsada have been backers of the company since the Series A funding round in December 2016.
---