It's a wrap: News this week (July 23–July 28)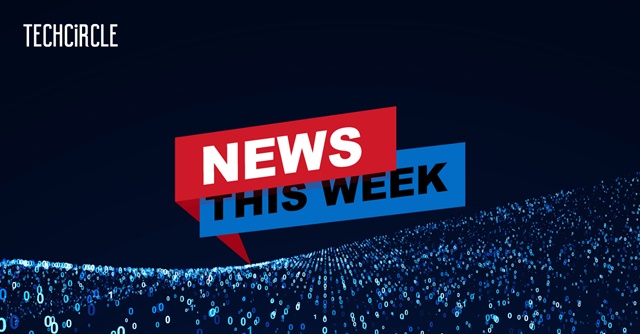 There have been multiple developments on the tech front this week. From Semicon 2023 event to ChatGPT's new availability for Indian users, this is the list of the most important developments this week for a quick catch-up:
Vedanta finds a new chip project partner
Speaking at the Semicon India conference earlier today in Gandhinagar, Anil Agarwal, chairman of Mumbai-headquartered industrial conglomerate Vedanta, said that the company has identified a "world-class" partner for its semiconductor and display fabrication project in India. Agarwal added that Vedanta is "in the process of tying up with them." This announcement was made at the Semicon 2023 event at Gandhinagar in Gujarat, weeks after Foxconn left the Foxconn-Vedanta joint venture with the company.

AMD's new investment in India
US chipmaker AMD to make an investment of $400 million in India by 2028. The announcement was made at the Semicon 2023 event by AMD's chief technology officer Mark Papermaster. The chipmaker will also be building its largest design centre in Bengaluru, Karnataka, and create 3,000 new engineering jobs within five years.
Sanjay Mehrotra, the president and chief executive officer of Micron Technologies also said during the event that the company's $825 million investment in the country (a combined investment of $2.75 billion with the government) will create 5,000 direct and 15,000 indirect jobs).

Alphabet and Microsoft earnings results
Big tech companies like Google parent Alphabet and Microsoft announced their earnings result this week.
Alphabet announced a reported net profit of $18.4 billion, well ahead of the $16.9 billion expected by Wall Street. Revenue from Google ads, YouTube ads and Google Cloud all beat forecasts. The company said that the "growth is expected to continue as AI tools are implemented and adopted" across businesses in the coming months. The tech giant's revenue for the quarter stood at $74.6 billion, up 7% year-on-year (YoY) from $69.7 billion in the year-ago period.

Microsoft reported a revenue of $56.2 billion up by 8% from the last fiscal year. It was driven by Microsoft Cloud's revenue of $30.3 billion, up 21% YoY. The revenue of Microsoft Intelligent Cloud unit which has the Azure cloud computing rose by 15% to 24 billion in the quarter. For the first time, Azure accounted for 50% of the total Microsoft Cloud's $110 billion in annual revenue in constant currency.
Fidelity Intl to hire 800 people
Global investment and asset management company Fidelity International launched its Bengaluru office on Wednesday. The company plans to hire 800 people for technology and operations roles in the next 18 months, a company executive said. This would be the company's third India office after Gurugram and Mumbai which already employ about 4,500 people.

ChatGPT for Android users in India
Android users in India can now download and use the generative artificial intelligence (AI) tool ChatGPT from the Google Play Store, its creator OpenAI announced on Tuesday. With this, India becomes one of the select countries where ChatGPT is accessible for Android users. The app is also available in the US, Bangladesh, and Brazil.
---