Many firms shifting to cloud-only approach: Deepa P Singhal, Oracle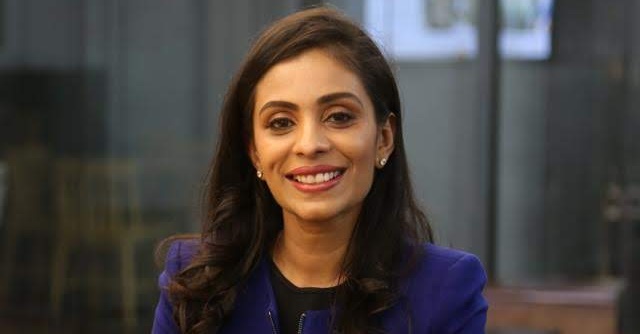 The public cloud market in India is enjoying a robust growth, driven by increased digital transformation among India enterprises, and cloud service providers like US-technology company Oracle are witnessing increased demand from across industry verticals and segments. In an interview with TechCircle, Deepa Param Singhal — vice president, cloud applications, Oracle India, discusses what's driving the cloud adoption among Indian enterprises, some of its recent customer wins in the cloud space and more. Edited excerpts:

Do you see more of your clients in India are shifting to Cloud in the last one year?
In the last one year, almost every CIO/CTO we speak to priorities some kind of digital transformation projects with specific focus on app modernisation and are increasingly moving their workloads from on-premise to the cloud. A noticeable trend is that while earlier companies adopted a cloud-first strategy, many are now shifting to a cloud-only approach in which they are applying cloud computing to all systems and services. The primary reasons most CIOs cite for moving to this cloud-only approach are innovation, customer satisfaction and data freedom, besides cost optimisation.

Did the global uncertainty affect cloud adoption among Indian enterprise? From which segments do you see the growth coming from?
Despite global uncertainties, cloud adoption among Indian enterprises remain optimistic. For your reference, the public cloud services market in India reached $6.2 billion last year (as per IDC's June 2023 report) and software-as-a-service (SaaS) continued to be the largest component of the overall public cloud services market, followed by infrastructure-as-a-service (IaaS) and platform-as-a-service (PaaS). We've also seen that Q4 ending May 31, has been one of our strongest quarters in SaaS business where we grew by over 43% from the previous quarter. In that, enterprise resource planning (ERP) grew 44% and human capital management (HCM) 14%. The growth in HCM in India has largely come from the healthcare, banking financial services and insurance (BFSI) and public sector. Oracle's small and medium-sized business (SMB) and startup segment have also consistently achieved tremendous growth over the past 12 months. This growth numbers can be attributed to our cloud region network and strong partnerships in the industry.

What's driving the cloud adoption in the Indian enterprise for Oracle? Can you talk about some of your customer wins in recent quarters?

Over 35% of our revenue came from net new customers in FY2023. We have seen some of the largest Indian banks such as IndusInd, SBI Card, Federal Bank, Kotak Mahindra, and AU Fin Bank using Oracle SaaS. Likewise, companies such as Apollo Hospitals, Sir Gangaram, Fortis, Aster DM in the healthcare sectors are moving their workloads to the cloud. Our recent customers in manufacturing include Hindalco Industries Ltd, myTVS, Apollo Tyres, JK Tyres, JK Lakshmi Cement, Unilever etc. and in the public sector we have partnered with the Income Tax department.
We are also betting big on emerging sectors like e-commerce and retail, professional services, and the startup space such as edtech, fintech, and healthtech.

While regulated industries such as banking and healthcare etc. have moved some of their applications and workloads to the public cloud, the core systems still remain on premises. What are you doing to help clients get better security and control?
What's opened up a greater opportunity for Indian organisations is that we have made significant investments in cloud services having two Oracle Gen 2 Cloud Infrastructure regions in India — Hyderabad and Mumbai. Both our India cloud regions are MeitY-empaneled making it simpler for the government and companies in regulated industries to take advantage of Oracle Cloud. Now we're seeing a greater momentum within BFSI, healthcare, and other regulatory organisations that were earlier concerned about data sovereignty and where their information resides. Besides, we're focused on building localised products. Say, we have built Oracle Fusion Cloud Payroll that is a faster and easier for firms to pay their workers in India while allowing customer to follow local regulations and practices.

Emerging tech like AI/ML, IoT etc. would not be possible at scale without cloud computing as the enabler. What are your plans with these technologies going ahead?
Cloud is accelerating the adoption of AI, IoT and other emerging technologies because they require loads of data and super-fast processing times. In April, Oracle added new AI and automation capabilities to its Fusion Supply Chain Management (SCM) and Fusion HCM suites to help enterprises increase efficiency across divisions. Oracle has introduced AI-powered capabilities within its cloud HCM solution. These generative AI solutions based on Oracle cloud infrastructure (OCI) services are integrated into existing HR processes to streamline HR operations and improve efficiency for candidates, employees and recruiters. Its built-in prompts guide users to achieve better results while minimising factual errors and biases. Hence, customers can have control over the data and can ensure the safety of sensitive and proprietary information.

---