DGT teams up with AWS India to upskill students in AI, ML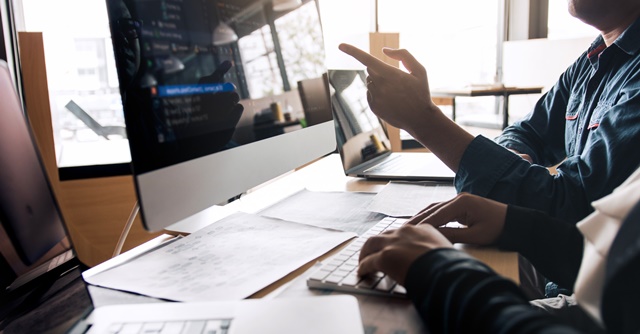 The Directorate General of Training (DGT), a part of the Ministry of Skill Development and Entrepreneurship (MSDE), has collaborated with Amazon Web Services (AWS) India to bolster students' expertise in cloud computing, data annotation, artificial intelligence (AI), and machine learning (ML) with the aim of boosting their employability.
As per the DGT's statement, students enrolled in its institutions will benefit from this partnership. DGT conducts long-term institutional skill training across the country through a network of approximately 15,000 Industrial Training Institutes (ITIs) and 33 National Skill Training Institutes (NSTIs).
Under this collaboration, AWS India will provide free online learning programs in emerging technologies. These programs will be accessible on DGT's Bharat Skills platform, which serves as a centralised repository containing updated curriculum, course content, question banks, and learning videos for all courses offered under the Craftsmen Training Scheme (CTS) and Crafts Instructor Training Scheme (CITS).

Atul Kumar Tiwari, Secretary, MSDE said, "Through this initiative with AWS, we are happy that students from ITIs and NSTIs can gain in-demand skills and hands-on experience in important areas such as cloud computing, data annotation, AI, and ML. The support AWS will provide to train the faculty in these technologies will be valuable and empower them to deliver better learning outcomes."
DGT announced that AWS India will help train students in data annotation and labeling using Amazon SageMaker Ground Truth, a tool that facilitates large-scale labeling of training data for machine learning. Data annotation involves assigning descriptive labels to elements in training data, such as text, images, audio, or video, to help machines understand the content accurately.
Additionally, AWS will offer cloud computing curriculum to nominated education institutions under DGT, specifically designed to prepare students for industry-recognised certifications and sought-after cloud jobs.

Sunil PP, Lead — Education, Space, Non-profits, Channels and Alliances, AWS India Private Limited, said, "Cloud computing, AI, and ML are transforming nearly every industry, and developing a workforce skilled in these technologies is important to drive innovation and enhance the country's competitiveness. By offering industry-relevant AWS-based curriculum and learning resources to learners and educators, we are investing in education at large, and developing India's future digital workforce."
The collaboration between DGT and AWS India comes at a time when technology adoption is on the rise, fueled by the pandemic's impact on organisations. According to a report by edtech platform Great Learning from April 6, the desire to learn new technologies among Indians has increased by 4 points from the previous year. In 2022, 79% of people planned to upskill, and in 2023, that number has risen to 83%.
---