Govt releases National Deep Tech Startup Policy draft for public consultation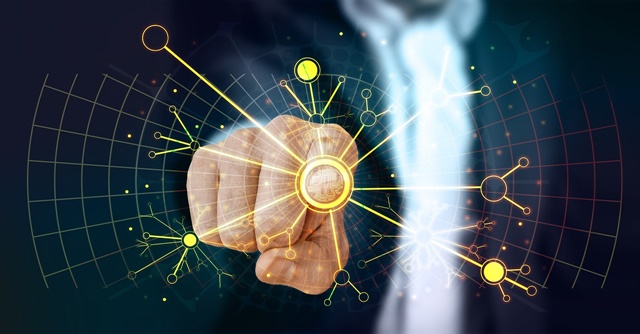 The Union government, on Monday, released a draft National Deep Tech Startup Policy (NDTSP) for public consultation.
According to a statement issued by the office of the Principal Scientific Adviser to the Government on July 31, by fostering a favourable ecosystem for deep tech startups to thrive, the government aims to address the unique and complex challenges faced by these ventures.
The policy defines a deep tech startup as developing early-stage innovations based on scientific or technical breakthroughs — including emerging technologies like artificial intelligence (AI), robotics, quantum, blockchain, Internet of Things (IoT), drones and augmented reality (AR) that must still be designed for commercial uses.

On July 7, 2022, the government recommended the creation of a National Consortium and a Working Group to propose a comprehensive policy framework to address the needs and strengthen the Indian deep tech startup ecosystem. The earlier two versions were iterated with senior officials at other government departments, academia and stakeholder firms and now draft policy is currently open for public feedback until September 15.
According to National Association of Software and Services Companies (Nasscom) president Debjani Ghosh, India's deep tech startups need higher seed and early stage funding to grow faster, as only 11% of technology-related funds reach this ecosystem.
Speaking at the 'Startups and Entrepreneurship: Vision India@2047', event, organised by the Department for Promotion of Industry and Internal Trade (DPIIT) under the Ministry of Commerce, she said that there are a total of 25,000-plus tech startups in the country, but only 3,000 are related to deep tech that account for only 12%.
In fact, at a Startup summit organised by Dun & Bradstreet India in June 2023 in Bangalore, Prashanth Prakash, a founding partner of the US venture capital firm Accel Partners in India, also said that "deep tech startups have no real ecosystem in India".

Towards this end, the draft NDTSP comes up with a nine-point program aimed at creating a conducive ecosystem for the deep tech sector. It seeks to bolster research and development in deep tech start-ups, foster innovation and intellectual property system, ease financial access, enable infrastructure access and resource sharing, standards, and certifications, among other things.
The proposal also suggests a group called The Centre for Deep Tech Translation to regularly review the requirements of enabling the deep tech ecosystem to function better, like evaluate Indian research (publications, patents, etc.) and more.
Additionally, the policy also includes means to attract global talent, such as offering "networking opportunities to international deep tech startups and experts interested in relocating and contributing to the local ecosystem."

A report titled "Tracxn Geo Semi Annual Report: India Tech- H1 2023" by Tracxn, a SaaS-based market intelligence platform, published in June, showed that the overall Indian startup ecosystem saw a 72% ($19.7 billion) decline in funding during the first half of 2023 as compared to 2022 in the same period. A separate report by Tracxn showed that some of the deep tech innovations in India are attracting investments from venture capital (VC) and private equity (PE) firms. For instance, investments in companies offering AI-based models jumped nearly 10% in the calendar year 2022 to $5.03 billion in India.
Institutes like Indian Institute of Technology (IIT) Madras have been promoting such innovations very aggressively. The institutes incubation centre created over 300 deep-tech startups in the past 12 years, 82% of which survive beyond the first five years, said Ashok Jhunjhunwala, president of IIT-M Research Park and Incubation Cell, and a professor at the institute said at the Mint Digital Innovation Summit on 9 June. He also informed that the total valuation of such startups incubated by the institute so far stands at $4.6 billion.
---