Microsoft appoints former Amazon executive to lead India operations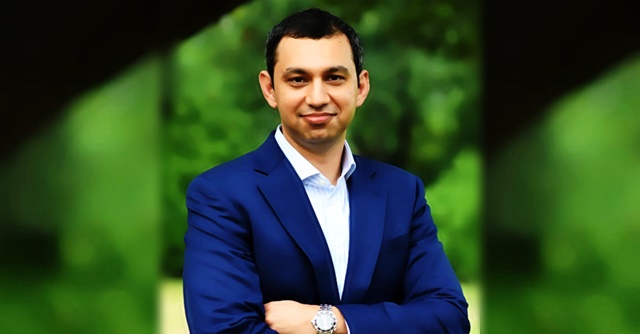 Microsoft announced the appointment of Puneet Chandok as the corporate vice president for India and South Asia, effective 1 September. Chandok would be taking over the operational responsibilities from Anant Maheshwari, who stepped down from the company after nearly seven years.
Chandok will lead the company's India and South Asia business, working with enterprises, startups, and small and mid-sized businesses. He will also oversee the integration of the company's businesses across South Asia, including Bangladesh, Bhutan, Maldives, Nepal, and Sri Lanka, Microsoft said in a statement.
"As we embrace an AI-led future, Puneet's leadership will play a vital role in ensuring Microsoft's ongoing success in South Asia, and I extend my thanks to Anant Maheshwari for setting us on a growth path," said Ahmed Mazhari, president, Microsoft Asia.

Chandok joins Microsoft from Amazon Web Services (AWS) where he worked for over four years leading the company's India and South Asia business. Equipped with a master's in business administration (MBA) from the Indian Institute of Management Calcutta and a bachelor's degree in commerce, he has also worked with companies like Mckinsey & Company and IBM in the past.
Chandok's appointment comes after a recent rejig in the company's top-level executives. Apart from Maheshwari's exit, Irina Ghose was elevated to the post of managing director this month. Navtez Bal took over from Ghose as the new chief operating officer for Microsoft India.
Microsoft said in a statement that Chandok's appointment comes at a time when the company is looking for 'continued market expansion', building on its partner ecosystem and investment in local infrastructure.

Microsoft announced its fourth-quarter earnings results for financial year 2023 on 25 July. The company reported a revenue of $56.2 billion, up 10% in constant currency (CC) with a net income of $20.1 billion (up by 23% in CC).
"Organisations are asking not only how — but how fast — they can apply this next generation of AI to address the biggest opportunities and challenges they face — safely and responsibly. We remain focused on leading the new AI platform shift, helping customers use the Microsoft Cloud to get the most value out of their digital spend, and driving operating leverage," said chief executive officer and chairman Satya Nadella.
Microsoft Cloud surpassed $110 billion in annual revenue, up nearly 27% (in CC), of which Azure accounted for more than 50% of the total for the first time, Nadella said.

---