Oracle to modernise govt's edtech platform DIKSHA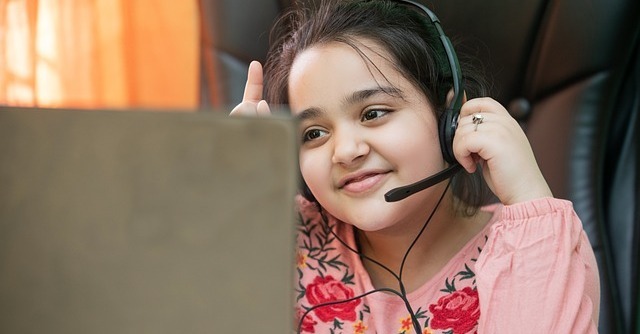 The Ministry of Education has tapped software firm Oracle to revamp the national education technology platform, known as 'Digital Infrastructure for Knowledge Sharing' (DIKSHA), using Oracle Cloud Infrastructure (OCI).
The primary objective of this collaboration is to enhance the accessibility of DIKSHA while also reducing IT costs. Currently, DIKSHA serves 1.48 million schools across all 35 states and union territories of India, offering content in 36 Indian languages. The partnership will help in expanding reach of DIKSHA, providing educational resources to millions of additional students, teachers, and collaborators across the nation.
"Migrating DIKSHA to OCI will play a key role in elevating India's learning system. DIKSHA supports India's DPI initiatives in the education field and is powering population-scale deployments, which can be challenging in a diverse country like India," said Nandan Nilekeni, co-founder and chairperson, EkStep Foundation.

Oracle's involvement in the DIKSHA platform revolves around handling substantial amounts of data in various formats. DIKSHA generates an enormous volume of logs, which are effectively managed through Elasticsearch, Logstash, and Kibana (ELK stack) for application diagnosis, performance analytics, and dashboards, as per the company.
To efficiently manage DIKSHA's workload and store diverse application content such as PDFs, videos, web pages, and performance logs, OCI Compute VMs and OCI Storage are leveraged.
For continuous development and management of the DIKSHA application, many of its microservices operate on Kubernetes clusters in OCI Container Engine for Kubernetes (OKE), with container images stored in OCI Container Registry.

Moreover, OCI Media Flow and OCI Media Streams streamline access to the platform's nearly 1.5 million videos by efficiently processing and storing video content in the right formats and resolutions to meet users' needs.
The DIKSHA migration project is already in progress and being executed in collaboration with Oracle PartnerNetwork members, Bharti Airtel, and Trigyn Technologies. DIKSHA will be deployed in the Oracle Cloud Mumbai region, the company said.
On a related note, on June 6, Bharti Airtel announced that it secured the Cloud and CDN mandate from the Digital India Corporation (DIC) for DIKSHA. As a result, Airtel will now take responsibility for managing DIKSHA's online platform on both its mobile app and website. This move is expected to further optimise the platform's services and ensure seamless user experiences.

---