Spend-IT: HDFC Life accelerates tech expenditure to digitise operations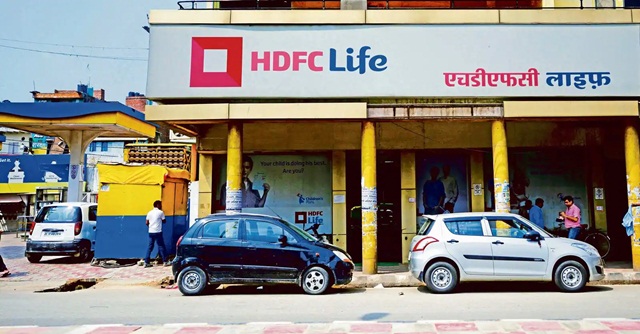 HDFC Life Insurance Company, the second largest private life insurer and the third biggest player in the field, saw a sharp rise in its tech spends last year as it grew at the fastest pace in at least five years as it pumped up its various technology transformation projects and partnerships that have helped it improve the business outcome.

The group company of India's biggest private lender HDFC Bank, saw its IT expenditure climbed nearly 40% in the year ended March 2023. This was way higher than the tech budget that has been growing with the pace of 15-30% over the previous four years.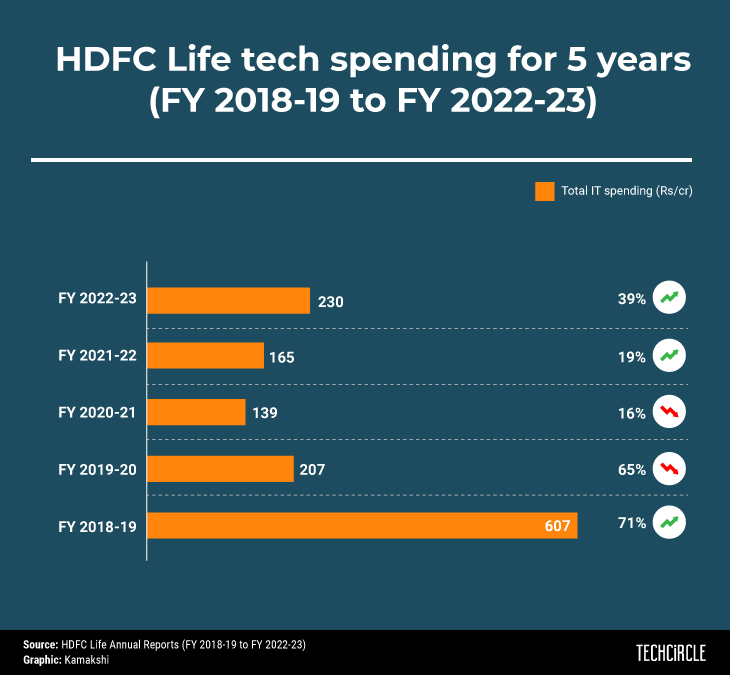 In terms of technology spends, in 2022, HDFC Life upgraded its core retail platform to improve sales and customer servicing. This upgrade allowed the company to "process its highest ever sales applications in March 2023", the company had said.

In addition, to improve claims process, HDFC Life developed an end-to-end automated workflow for payouts of unclaimed amounts, which often is a huge area of concern for insurance firms.
"We have implemented straight through processing (STP) across multiple business processes involving payments to speed up our service delivery by reducing any manual interventions," according to the firm.

STP is a process that financial companies use to speed up their transaction processing time for claims without the need of manual intervention. For example, it can now provide quick links for National Electronic Fund Transfer (NEFT) update and document collection from customers for maturity payouts and automation for processing payments.

In July 2022, the private life insurer moved from its on-premises model to a high-performance cloud infrastructure as it was experiencing performance issues that hampered financial reporting. With this shift, it gained a 48% improvement across all extract, transform, load (ETL) job loads, thereby allowing business users to perform faster queries on the corporate data warehouse. ETL processes help enterprises prepare data models for timely daily reporting.

The company has also initiated a technology transformation exercise with the objective of building 'intelligent systems and platforms for insurance reimagination', christened INSPIRE to further improve the overall customer experience. The project aims to achieve digital transformation of HDFC Life's business by transforming areas such as IT governance, data architecture, cloud strategy, and cybersecurity among others.

In the last four years, HDFC Life has been conducting 'Futurance' to incubate technology startups in association with IvyCamp, a corporate engagement program that identifies startups developing innovative and next-gen products by leveraging blockchain, AI, remote and wireless sensing technologies, to name a few.

HDFC Life has also created multiple tech teams including platform teams, data tech team, digital team, core legacy team, etc., which cater to different needs of the customer and solve different problems faster using the latest and emerging technologies.

Further, the insurer is betting big on AI and its AI usage is divided into areas, such as Text AI in the form of WhatsApp bot 'Etty', Customer Avatar 'Zoey', Vision AI, such as 'FaceSense' used to mitigate risk of incorrect payouts at branches and Voice AI: 'Ezra' (Google Assistant) and 'Elsa' (Alexa).
The company's AI/ML practice is used in multiple areas such as underwriting engine, persistency modelling, risk mitigation at payouts; sentiment analysis at service touch points; hyper-personalisation of sales incentives, amongst others. 'InstA', for instance, is a virtual assistant that leverages AI/ML and NLP technologies to answer product- and process-related questions of sales and operations teams, enabling them to better serve our customers. It has an accuracy of around 99%, the insurer claimed.

In January, HDFC Life collaborated with the National Payments Corporation of India (NPCI) to enable policyholders to pay their premiums through a unique voice-based UPI service, called UPI 123PAY in order to simplify the premium payment process for HDFC Life policyholders.
Sanchit Vir Gogia, chief analyst, founder & CEO of Greyhound Research, said that India's insurance sector has undergone massive change during the pandemic, and thereafter, as both its business and selling model moved online. "In addition to cost and other complexities, the need to actualise this model has led organisations to invest in cloud, AI and other emerging technologies that offers the much-needed agility and supports enterprise-grade workloads," Gogia said.

Meanwhile, a research report published in June by market research firm Gartner said that spending on IT by Indian banking and investment services is predicted to be a total $11.28 billion in 2023, a moderate increase of 2% from 2022. Spending on IT software will see the largest growth with an increase of 10.5% in 2023, followed by IT services, which shows a 5% growth this year, the report stated.
---