With digital transformation push, more opportunities to build infrastructure in India: Intel's Sandra Rivera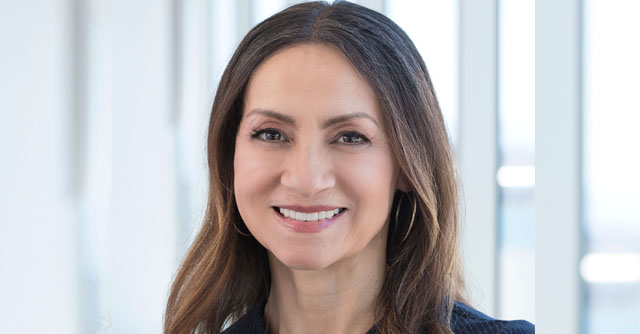 Electronics manufacturing is a wonderful opportunity for Intel in India, said Sandra Rivera, the executive vice president and general manager at the Data Centre and AI Group, Intel Corporation during her visit to Bengaluru on August 8.
"India has been an important region for us from a research and development perspective, but we see that with all the investment made by the government towards digital transformation, India is set to become a huge consumption market for us. This presents an opportunity to build more infrastructure here," she added. Rivera also said that original equipment manufacturing (OEM) and original device manufacturing (ODM) companies globally are investing in India, and Intel looks forward to partnering with them.
Further, Intel, which employs over 14,000 people in India, sees the country as a talent hub, given the huge pool of STEM graduates and knowledge workers. Rivera said that a lot of development in terms of graphic processing units (GPUs), central processing units (CPUs), field programmable gate arrays (FPGAs), and artificial intelligence (AI) accelerators happen at India offices.

A recent example is that of Intel's AI processor Habana Gaudi. Gaudi processor-creator, Habana Labs is an Israel-based startup that was acquired by Intel in 2019. Last year, Intel launched Gaudi 2 and would now be launching the third generation of the processor Gaudi 3 in 2024. Rivera said that primary Silicon development work on these Gaudi processors is undertaken by the India team, along with Israeli counterparts.
Elaborating more on Gaudi processors, Rivera said that Gaudi 2 is competitive with Nvidia's high-demand AI processor A100. However, when compared with Nvidia's new H100 AI accelerators, Gaudi 2 falls short on a raw performance basis. "That said, Gaudi 3, which will be launched next year, would be able to directly compete with Nvidia H100 and further iterations."
Further, Rivera also spoke about Intel's CPU Roadmap. As already announced earlier in March, Intel's 4th gen Xeon processor is out in the market, while the 5th-generation processor – codenamed Emerald Rapids – will be available in Q4 2023. Intel will release next-gen Xeon processors – Granite Rapids and Sierra Forest in 2024, and Clearwater Forest in 2025.

Rivera said that close to a million 4th gen Xeon processors have already been shipped. Responding to a question by TechCircle regarding the delay in the launch of 4th gen Xeon processors (the release was delayed from late 2021 to 2023), Rivera said that the company could not execute the way customers expected. "We were overly ambitious in the number of innovations we tried introducing in one generation. When we now look at our future roadmap, we are on time and budget."
---