Infosys announces $1.6 bn deal with Liberty Global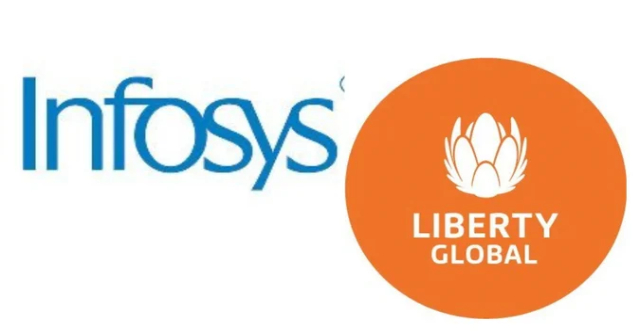 Indian IT company Infosys has announced a 5-year deal worth $1.64 billion with Liberty Global. The goal of this agreement is to upgrade and expand Liberty Global's entertainment and connectivity services.
As a part of this agreement, Infosys will help Liberty Global, a company that provides video, broadband, and communication services, achieve yearly savings of over €100 million, including other cost reductions and technology investments.
This is an extension of their initial collaboration signed in February 2020. Infosys will now be responsible for developing and running Liberty Global's Horizon entertainment and connectivity platforms. Additionally, the company also aims to add its Topaz AI offerings.

Salil Parekh, CEO & MD, Infosys, said, "We are excited to bring Infosys Topaz to enable transformative AI-first capabilities to complement the cloud-first digital foundation we have laid for Liberty Global using Infosys Cobalt."
Topaz provides AI-focused services, solutions, and platforms using generative AI technologies. The collaboration between Infosys and Liberty Global, leveraging Infosys' extensive resources and tech like Infosys TopazTM AI, ensures operational excellence, scalable development for new features, and efficiencies for Liberty Global.
Furthermore, Liberty Global will also license these platforms to Infosys, enabling them to offer services to new operators and markets. Liberty Global retains control over product roadmaps and intellectual property for Horizon Entertainment and connectivity platforms.

The deal's initial term can be extended up to eight years or more, potentially reaching a total contract value of €2.3 billion if extended to eight years.
As part of the agreement, 400 Liberty Global employees will also join Infosys. Senior executives and tech teams from Liberty Global's various groups will move to Infosys. This shift brings benefits like worldwide business exposure, growth opportunities, and a bigger scope for careers. These professionals will also shape the future of Infosys' communications, media, and entertainment sectors. This addition boosts Infosys' engineering capabilities significantly.
This marks Infosys' third big deal in recent months. In June, it secured a $454 million digital transformation contract with Danske Bank from the Nordic region, spanning five years.

---