Ooredoo Group partners with Tech Mahindra, Google Cloud for digital transformation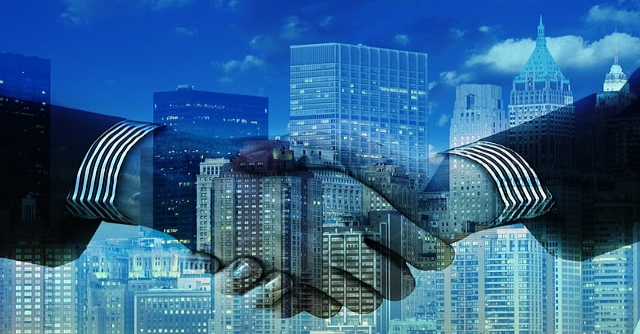 Tech Mahindra, an Indian IT firm, has been chosen by Ooredoo Group, a Qatar-based telecommunications company, to assist in its digital transformation. This transformation, supported by Google Cloud technologies, aims to modernize Ooredoo's IT operations.
By partnering with Tech Mahindra and utilizing Google Cloud's API Management Platform (Apigee), Ooredoo will adopt a digital platform approach. This change is expected to boost performance, enhance their digital services, and ultimately provide customers with an improved experience.
Ram Ramachandran, Head -Middle East & Africa, Tech Mahindra, said, "The partnership exemplifies our collective efforts to create a more connected, agile, and customer-centric ecosystem while unlocking new opportunities for growth and innovation."

In this partnership, Tech Mahindra will use its digital transformation expertise and telecom industry knowledge to improve the experience for Ooredoo's customers. The company states that APIs play a crucial role in open innovation, expanding ecosystems, creating mobile apps, and utilizing IoT, AI, and data-driven insights. This is expected to greatly increase growth opportunities across the group's global presence.
Sheikh Mohammed Bin Abdulla Al Thani, Deputy Group CEO at Ooredoo Group said, "Through these collaborations, we aim to elevate our offerings and unleash the full potential of our APIs, enabling us to provide unparalleled digital services to our customers."
The partnership aligns with Tech Mahindra's NXT.NOW framework, designed to improve the 'Human Centric Experience.' It focuses on investing in new technologies and solutions that drive digital transformation and meet evolving customer needs.

Using the NXT.NOW framework, the company has been promoting sustainable transformation worldwide through emerging technologies. This encourages collaboration among C-Suite leaders and decision-makers to develop insights and solutions.
In June, the IT company also revealed a partnership with Espressive, a provider of automated digital workplace assistance. This partnership will provide customers with autonomous and cost-effective support for their work environment through Expressive Barista, an AI-based virtual support agent (VSA).
---